A Parent entering Subject Preferences (read time less than 1 minute)
A 30 second video demonstration of a parent entering Subject Preferences for their student.
You will only be allowed to enter these preferences during a date range set up by the school. When you enter the preferences, they can be viewed by the administration of your school and the optimiser will use these to calculate subject option lines which will try satisfy the greatest number of the student population.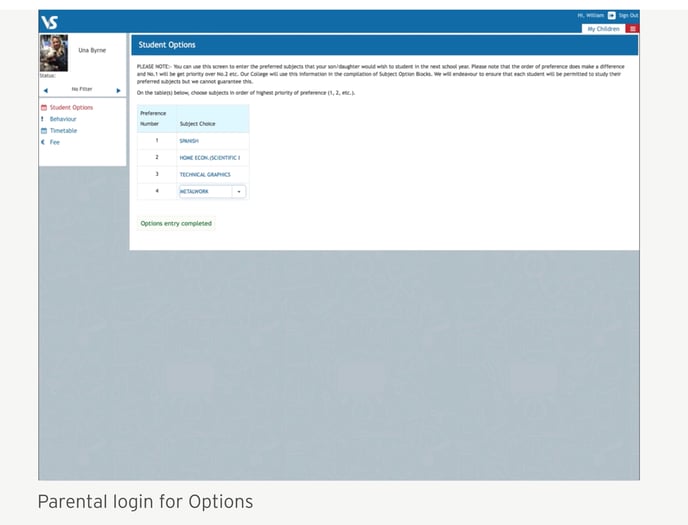 You can re-visit this screen at any time during the permitted date range to make any changes you wish to make. Whatever is entered when the date range has expired will be the preferences used by the school.


Click to View a Video Demo of a parent entering Subject Options for his daughter