Adding a behaviour to a student
Behaviour:
To learn how to create a behaviour type as an admin user, read this guide.
To assign a behavior type to a student profile,
1: Go to a student account.
2: Click on behaviour.
3: Actions.
4: Add new behaviour.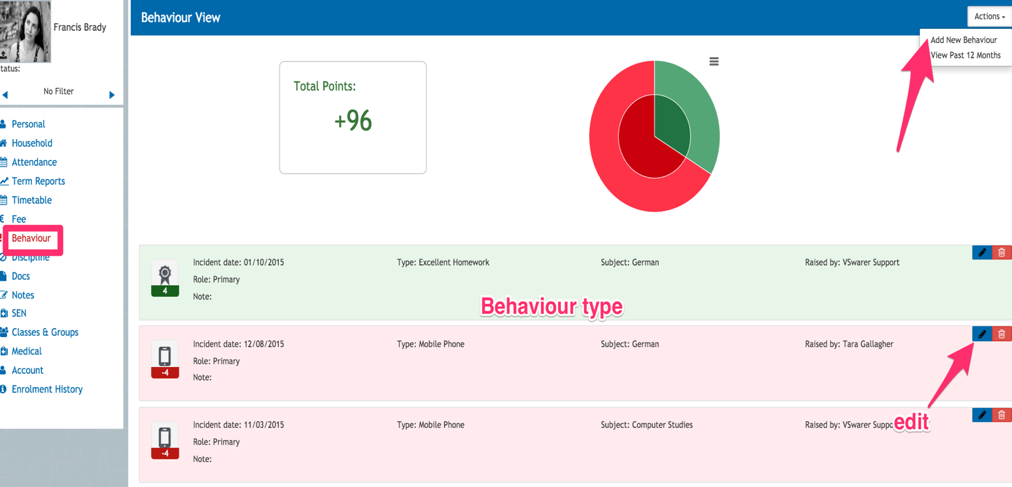 Users can remove a behaviour type from a student account by clicking on the red bin. Actions and disciplines can be added to the behaviour type and details can be amended by clicking on the pencil.