Adding & Removing Rooms (read time less than 1 minute)
In a recent change to our software, Rooms are no longer added in Timetable Construction.
New Rooms or Editing of Existing Rooms must be carried out directly in VSware.
You can do this in Settings > Rooms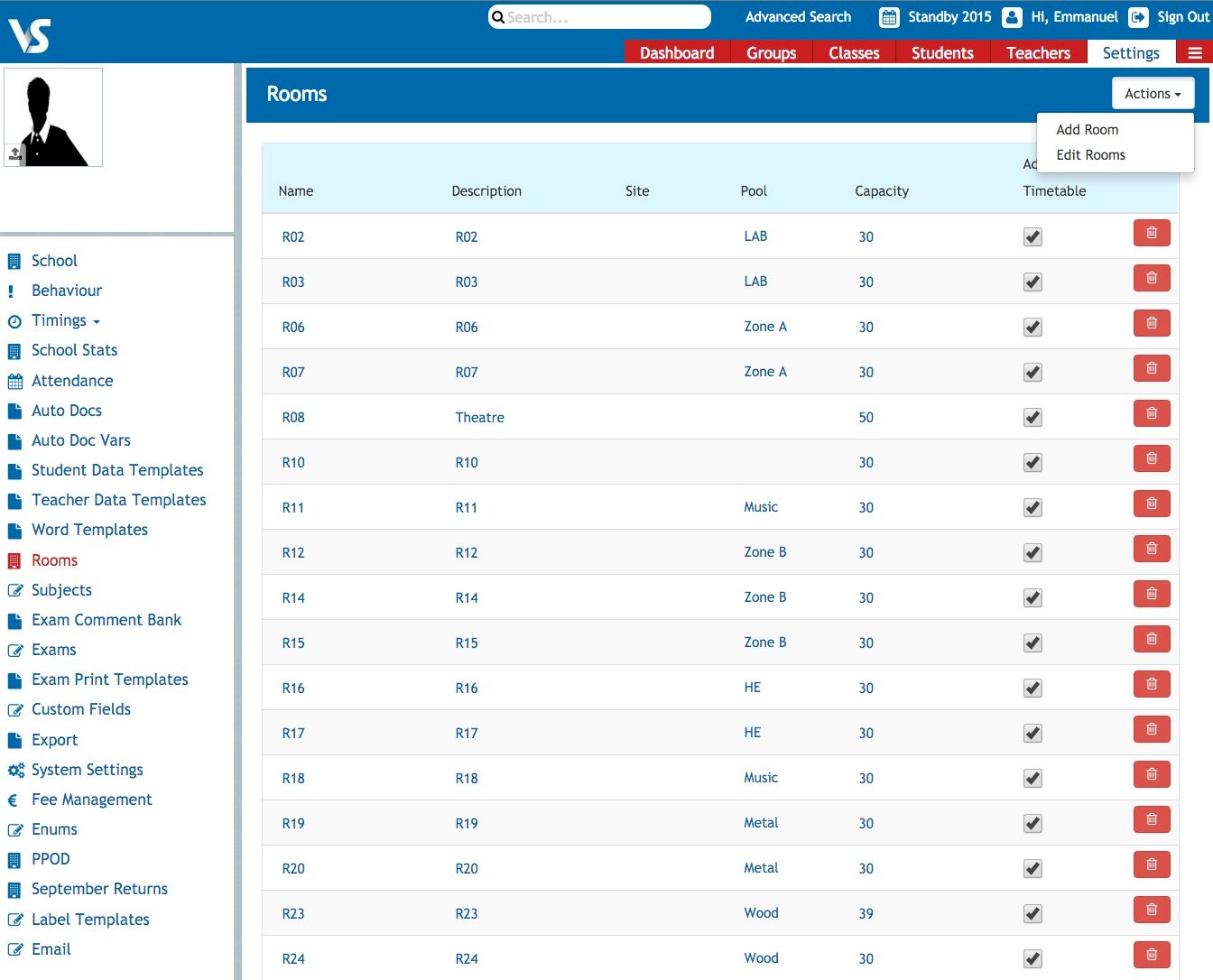 Changes made here will be synchronised with any existing or newly created Timetable File.