Adding SEN / Medical data to student profile (read time 1 minute)
SEN provisions can be added to any student profile.
Go to the student's profile
Select 'SEN'
Click 'Actions'
Then 'Add provision'
You can then select from a list of SEN provision types, select the dates this is relevant for and then add a note.
You can also upload a PDF file by selecting 'Documents'
Please note that only principals, admin or teachers with special permissions will have access to this screen. To find out how to grant permissions to teachers, read our Users and Groups guide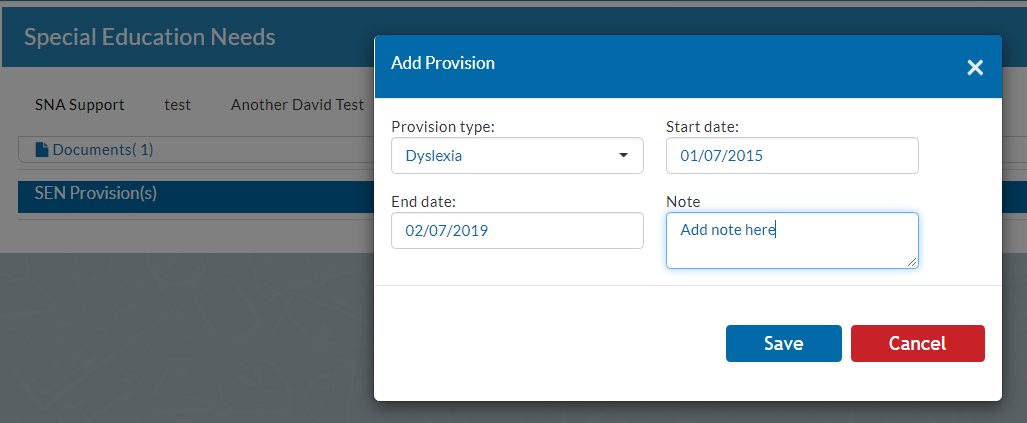 Adding a medical record to a student profile:
Schools can add in medical details for each student under the medical tab of the student. Doctor details can be added / edited such as address and contact number, along with any files the school need to store.
Go to the student's profile
Select 'Medical'
Click 'Actions'
Then 'New Note'
Enter the condition description and a note
Again, only principals, admin or teachers with special permissions will have access to this screen