Configuring the Academic Year (read time 1 minute)
To access your academic years in VS,
1: Settings
2: Timings
3: Settings
4: Academic years.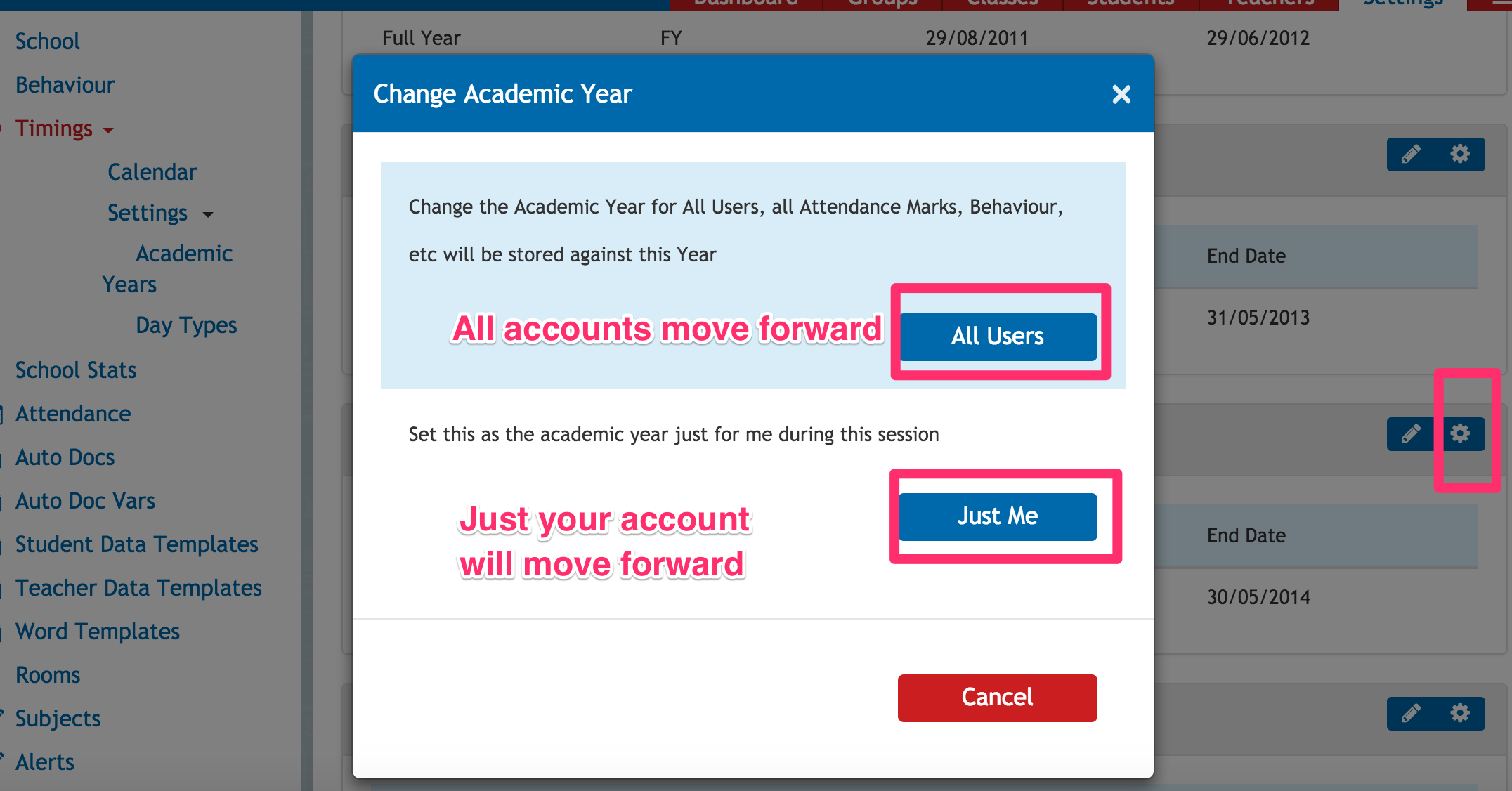 By clicking on the settings wheel beside the academic year, users can decide to move all users forward to that year, or click "just me" to set your account in the next year.
To Enter the Start Date and End Date for the Academic Year click the Edit Pencil beside then click Add Term button. Term Name can be set to 'Full Year' and 'Term Code' can be FY for short. Once you have entered the correct information make sure to click the save button.