Enter Teacher Results & Comments (read time less than 2 minutes)
Enter Teacher Results & Comments
Step 1
When a teacher is logged in, they simply need to visit their timetable from their profile page and select a timetabled class, which will redirect them to a class list page.
Step 2
From the class list page, select the exam button, which will only be visible during the active date range configured when creating the exam under Settings > Exams.

Step 3
Enter a numeric result. VSware automatically calculates a grade based on this value. Enter ABS if a student is absent.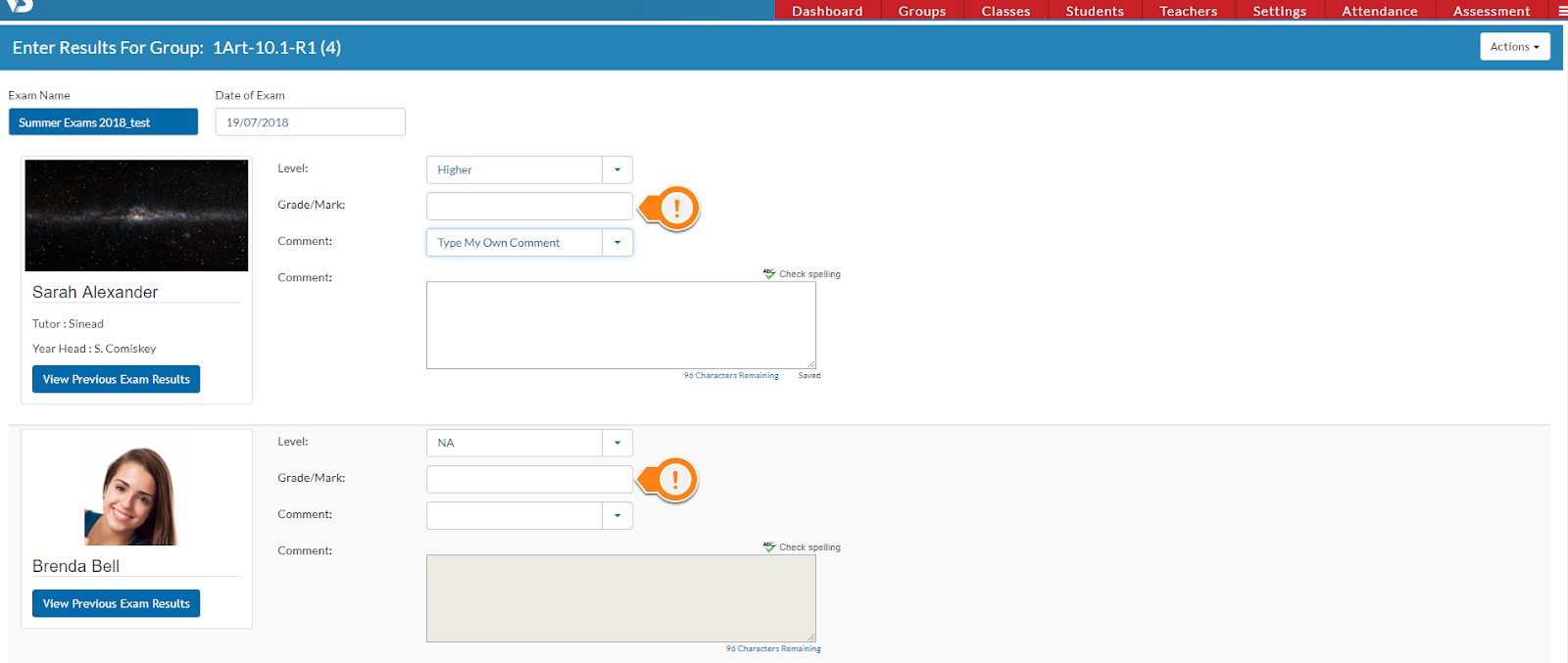 Step 4
In this sample exam, teachers can leave a freeform comment or select a comment from the comment bank. If freeform comment selected, the text area becomes active for teachers to enter a comment, limited by the number of characters set for the exam. Otherwise teachers can select a predefined comment from the comment bank.
Step 5
Click 'View Previous Exam Results' to view previously entered results and comments for the previous term report, if available.
TIP: The subject level is usually already set based on the timetable, however teachers can edit the level in this screen if a student has changed their subject level.
This page automatically saves results and comments entered every 7 seconds, however there is also a save button at the bottom of the screen. Each comment has a save status which confirms if the result and comment has been saved successfully.