How to mark AM/PM attendance for a class group (read time 1 minute)
Click the red 'Classes' tab.


Click the attendance icon beside the class group you wish to take attendance for.

Configure the filters to adjust how many days are displayed, and which group of students.
Select the appropriate attendance codes and click each cell to apply that code. Tip: if all students are present, click green present code and then click the column header to apply the code to all students for that session. Click save!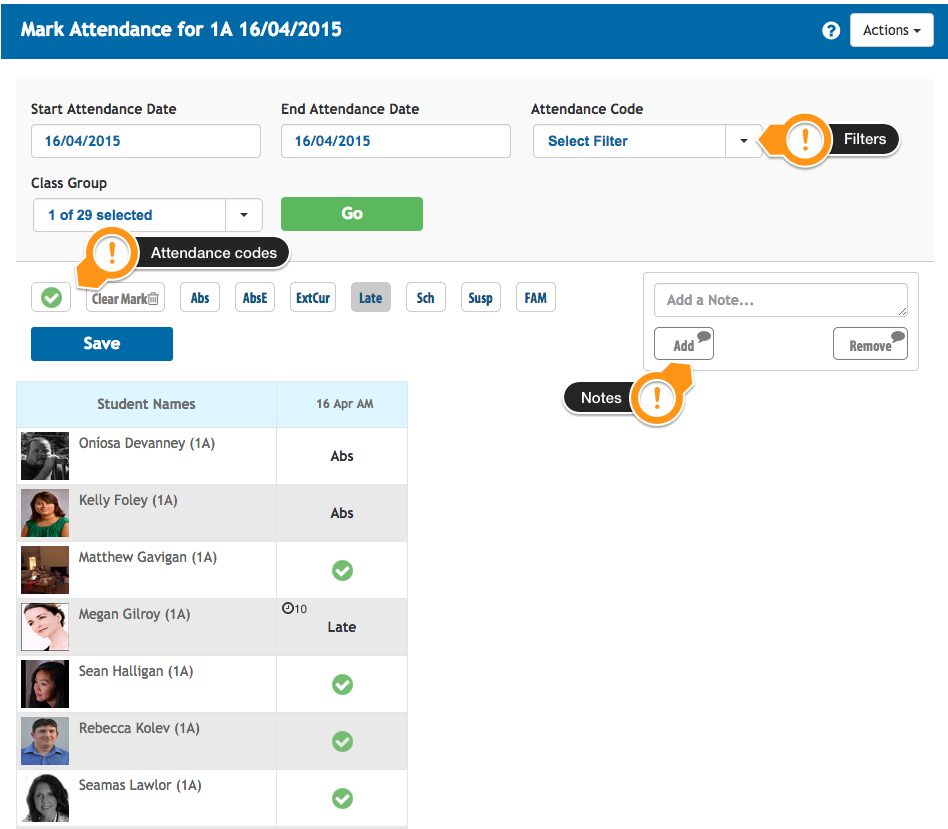 You also have the option toward the top right of the screen to enter notes against your students, if you wish to record anything on their record for that class.

If you would like to see all of these features in action, just click the link below to view a video!