Attendance Guides for Teachers
Mark attendance as a teacher (read time 1 minute)
Taking attendance as a teacher is as simple as clicking the 'Take Attendance Button' for the class in question from the 'My Classes' widget on the dashboard.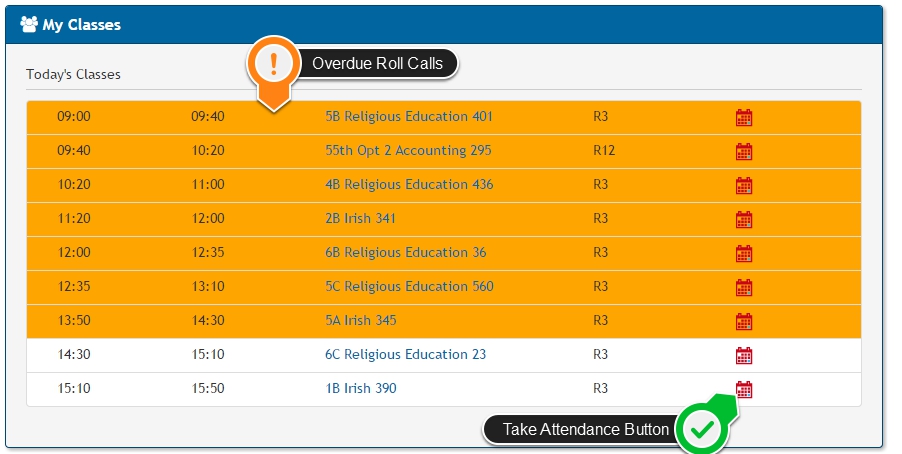 You can see that overdue roll calls appear in orange as a subtle reminder to take the roll for these classes.
Below you can see a partially complete attendance screen, we can use the the 'Available attendance codes' to fill in all the blanks as required.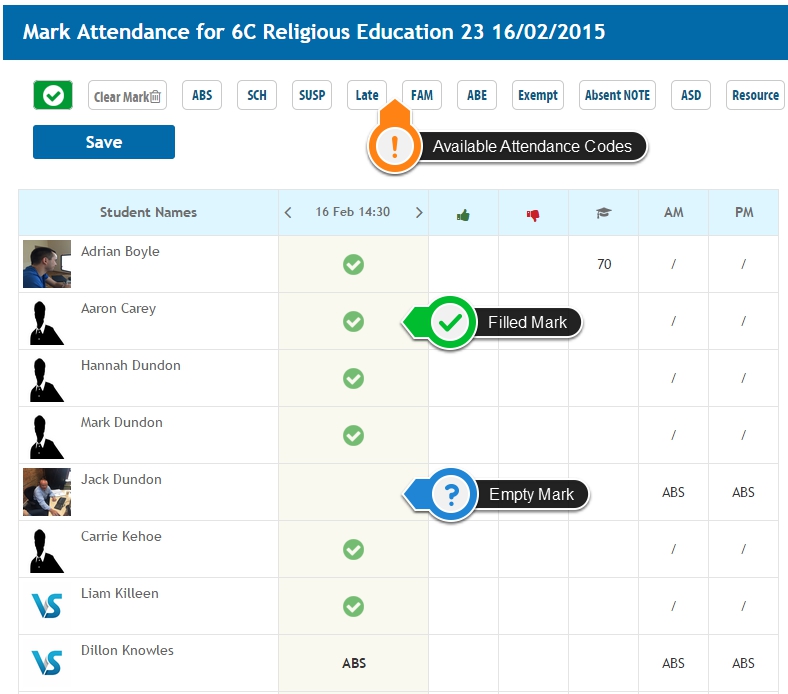 You usually should only have to fill in any mark that is not present, as any student left with a blank mark will auto-fill to present as soon as you click save!
You also have the option toward the top right of the screen to enter notes against your students, if you wish to record anything on their record for that class.

If you would like to see all of these features in action, just click the link below to view a video!