Marking Individual Student Attendance (read time 1 minute)
To change an individual's attendance, first search for the student in question

Then, from the student profile page we can click the 'Attendance' Button.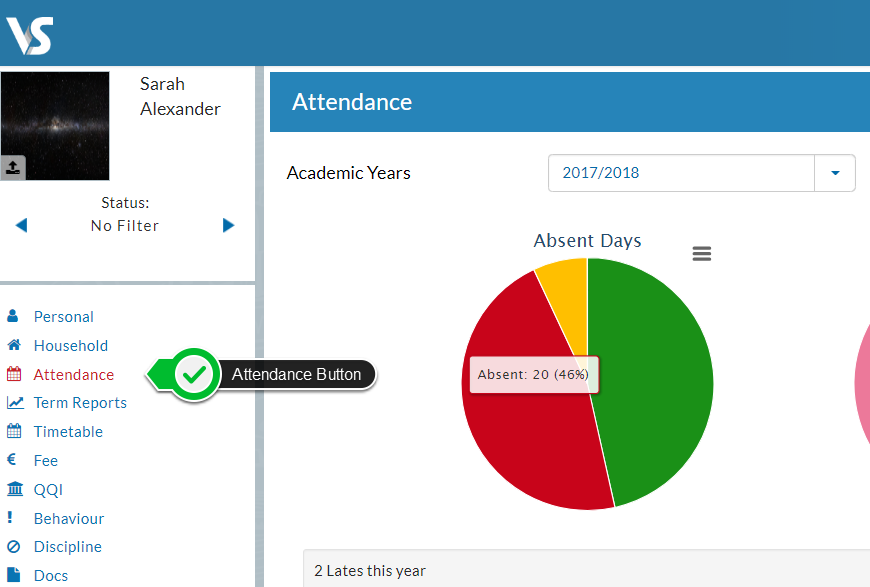 On this screen we can see a calendar of the students attendance, if we wish to view or edit any specific day, just click on that day.

From here you can enter any attendance code or note to any period. Make sure to hit save when you are finished.