Restricting Transition Year (read time 2 minutes)
To do this, we must first make sure that the total number of lessons in Class Data for Transition Year is correct - in this example, it should be the Total Number of Periods minus the number of Monday periods (42 - 9 = 33 periods)
Then, move to the Construction Screen and under the Actions button, click on Restrictions.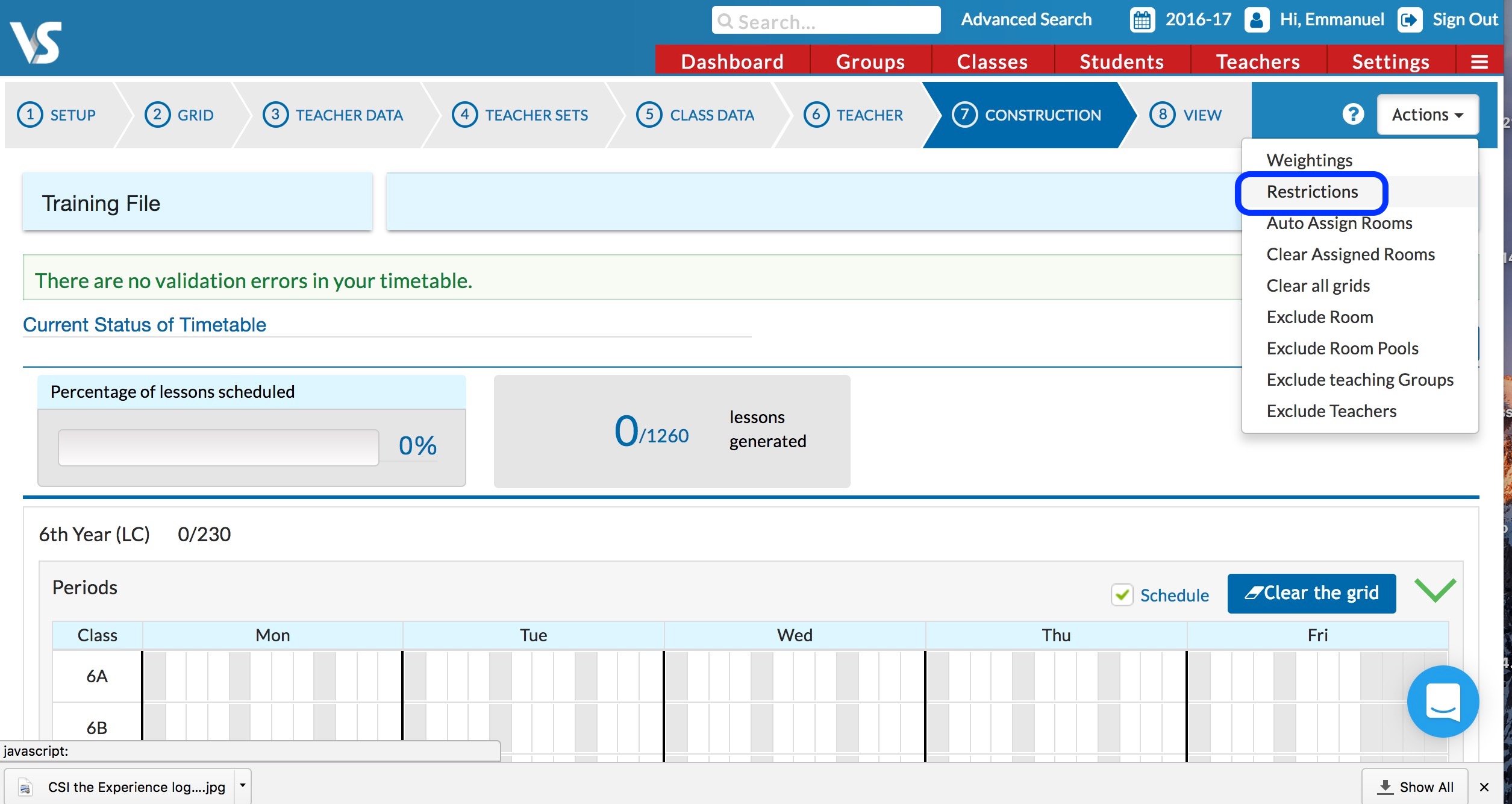 Click on 'Select a new Restriction Type'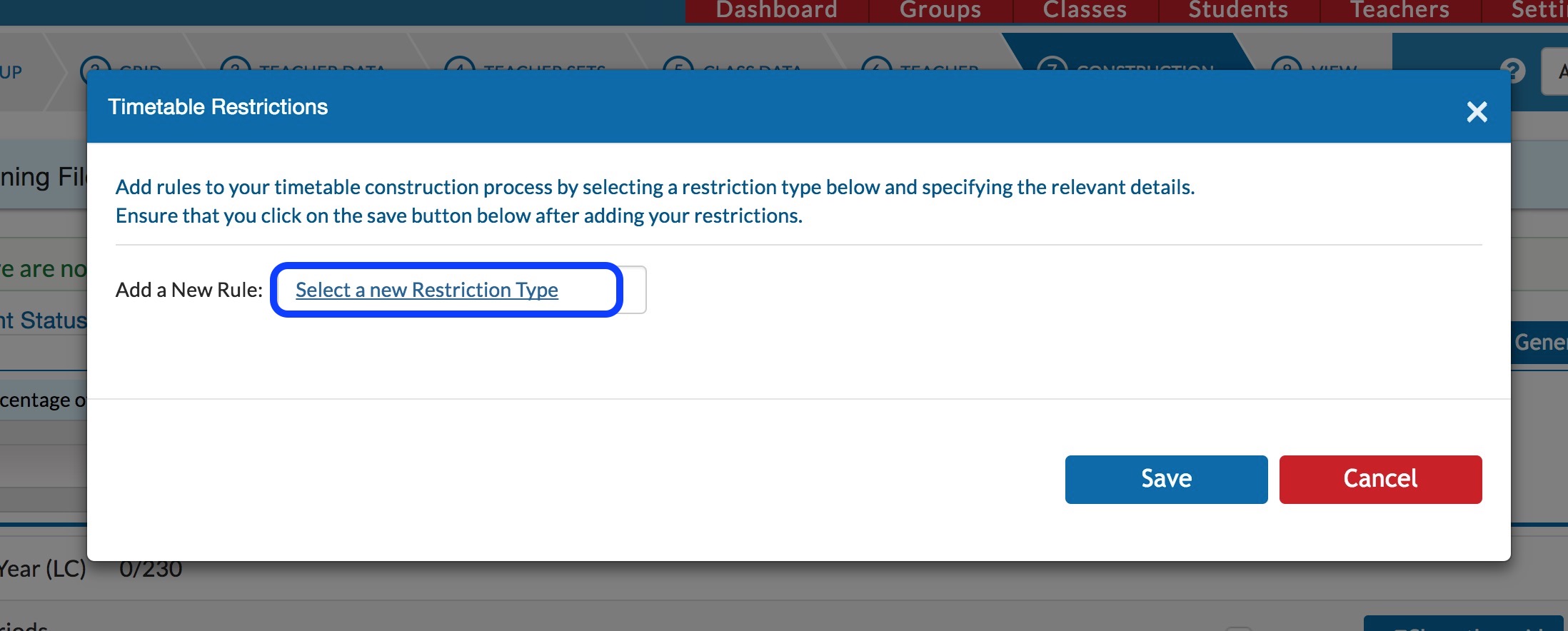 Then use 'Exclude teaching groups on periods'

All Transition Year Teaching Groups begin with '4' so entering 4* will tell the software to apply this rule to all Transition Year Teaching Groups
Please Note: - If we are restricting any year, we use the code for that year. So to restrict LCA1 or LCA2 we would use 8* or 9* and PLC years usually use 10* or 11*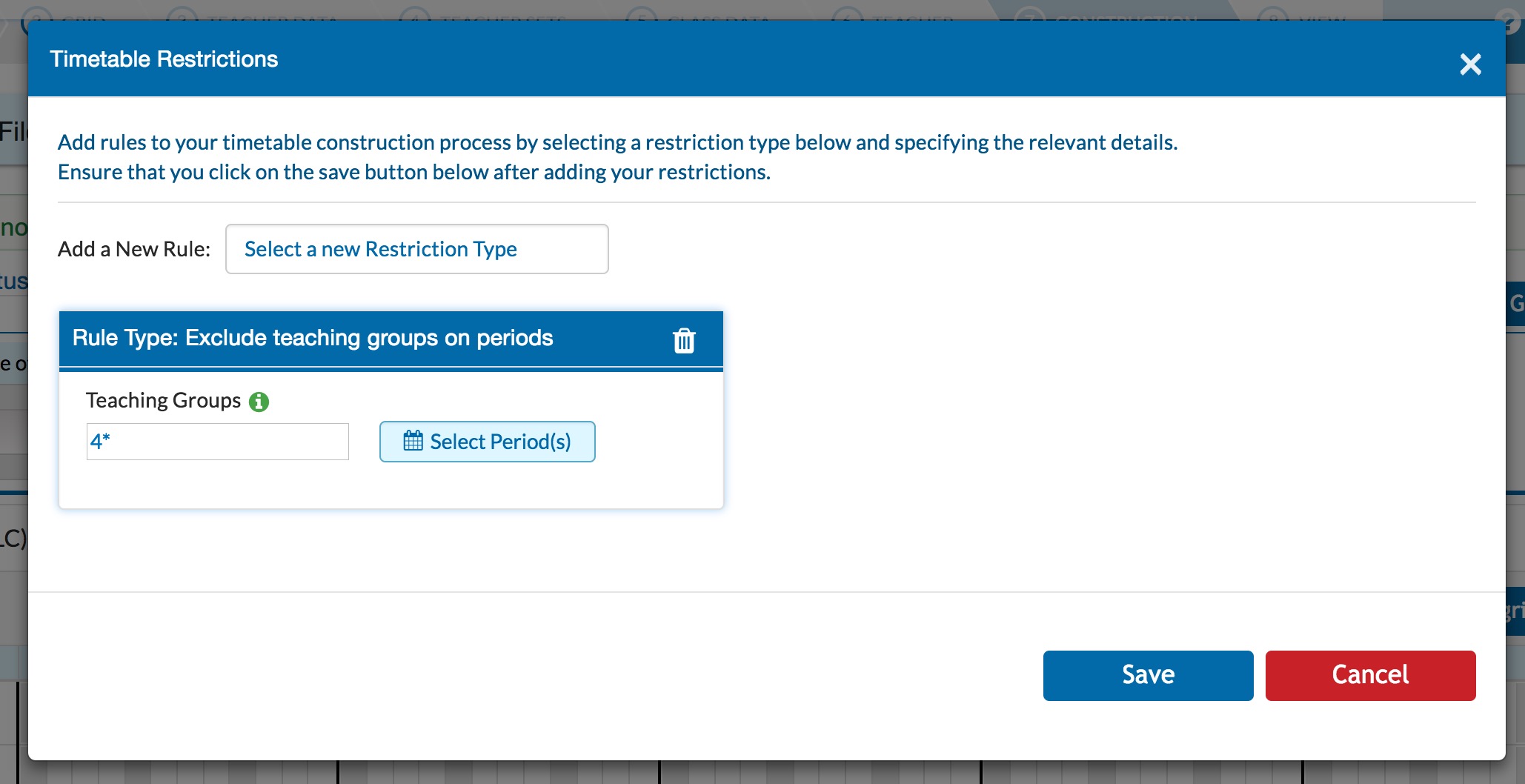 Then Click on 'Select Periods' and you can use the tick box above Monday to select all of the periods on Monday.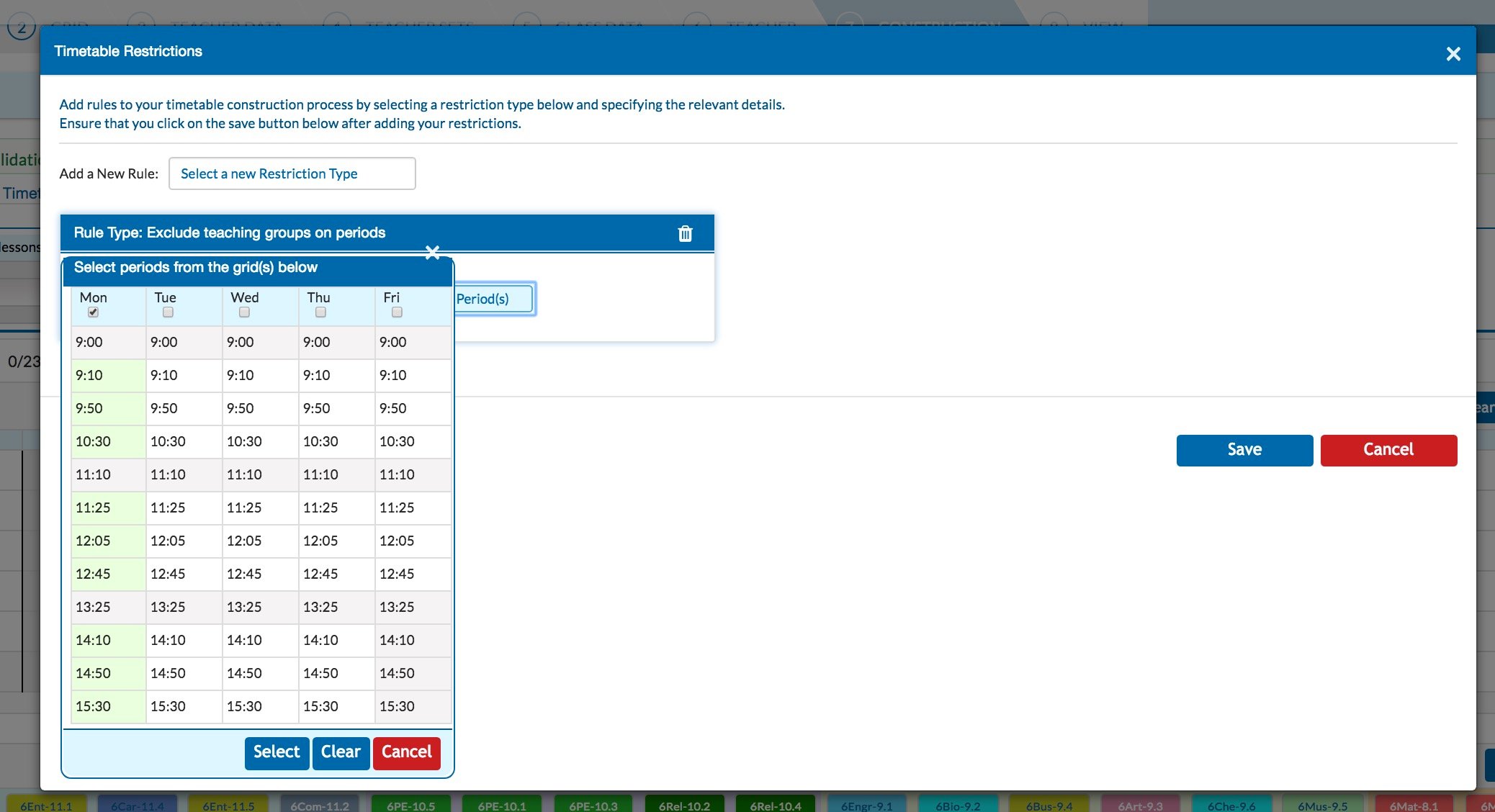 Click on 'Select' and don't forget to then click on 'Save'. The dialog box will then close and the solver has been told not to schedule any TY lessons on Monday.
Please note that the Transition Year section of the Construction Screen will not change in any way after these steps but the solver has been told not to schedule Monday lessons for TY.