View past exam results (read time less than 1 minute)
To view previous term reports entered by a teacher you must first go to their profile page. Once there click on Term Reports, you can then select an exam and a teaching group to view historical reports.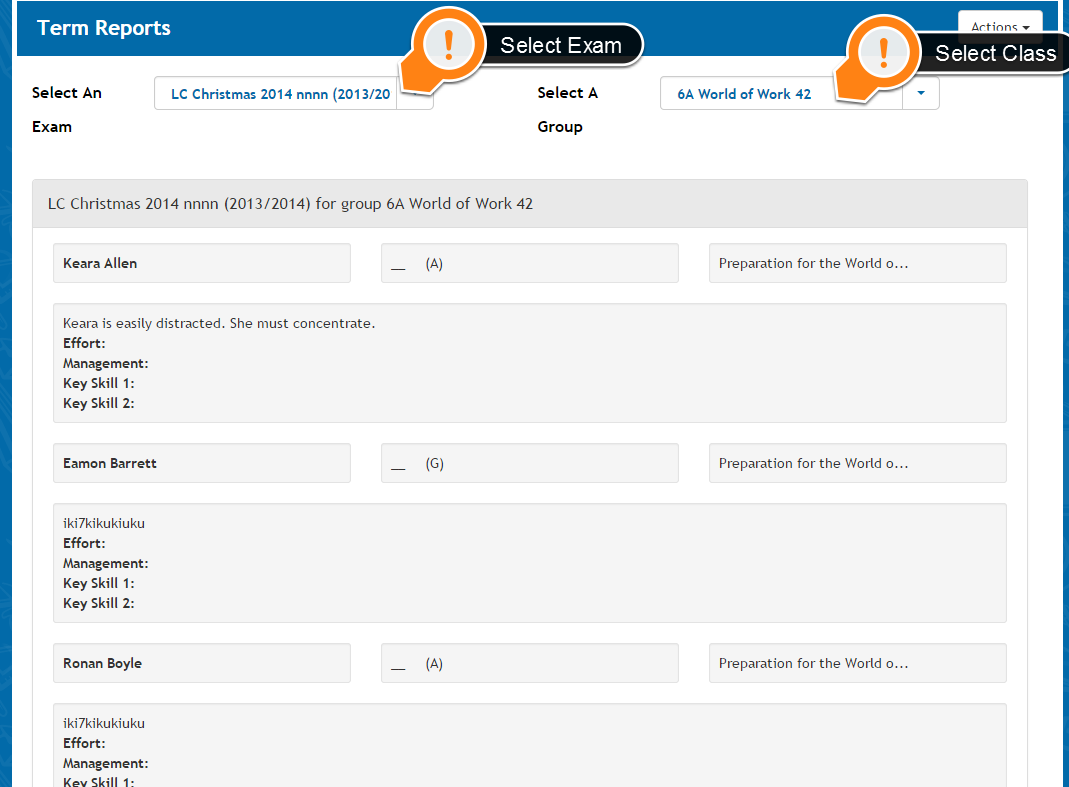 There is also an option to then print the term report you are viewing by going to Actions and Print.
If you wish to run a report for an entire year group, make sure you're in the Academic Year where the exam took place and go to Assessment > Results Crosstab.