VSware School Calendar (read time less than 1 minute)
Depending on what permissions you have, the Calendar feature may appear at the top of the page as one of the red tabs, or you will have to click on the 3 lines and then select Calendar.
The calendar is a shared school calendar, it is not a personal calendar. Any events you create will be visible to all users.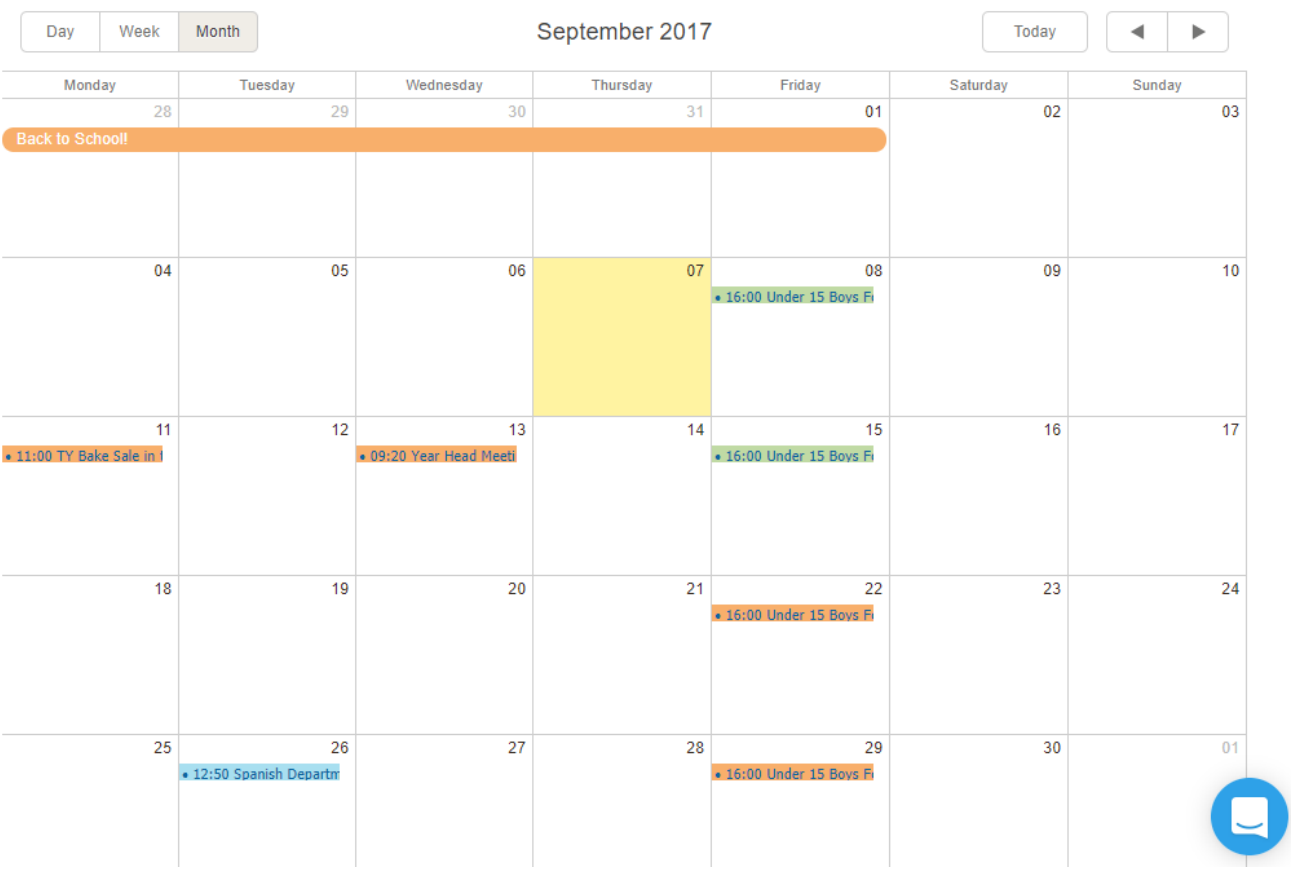 To add, edit or delete an event simply double click on a cell.

Create your event, edit your event or delete your event.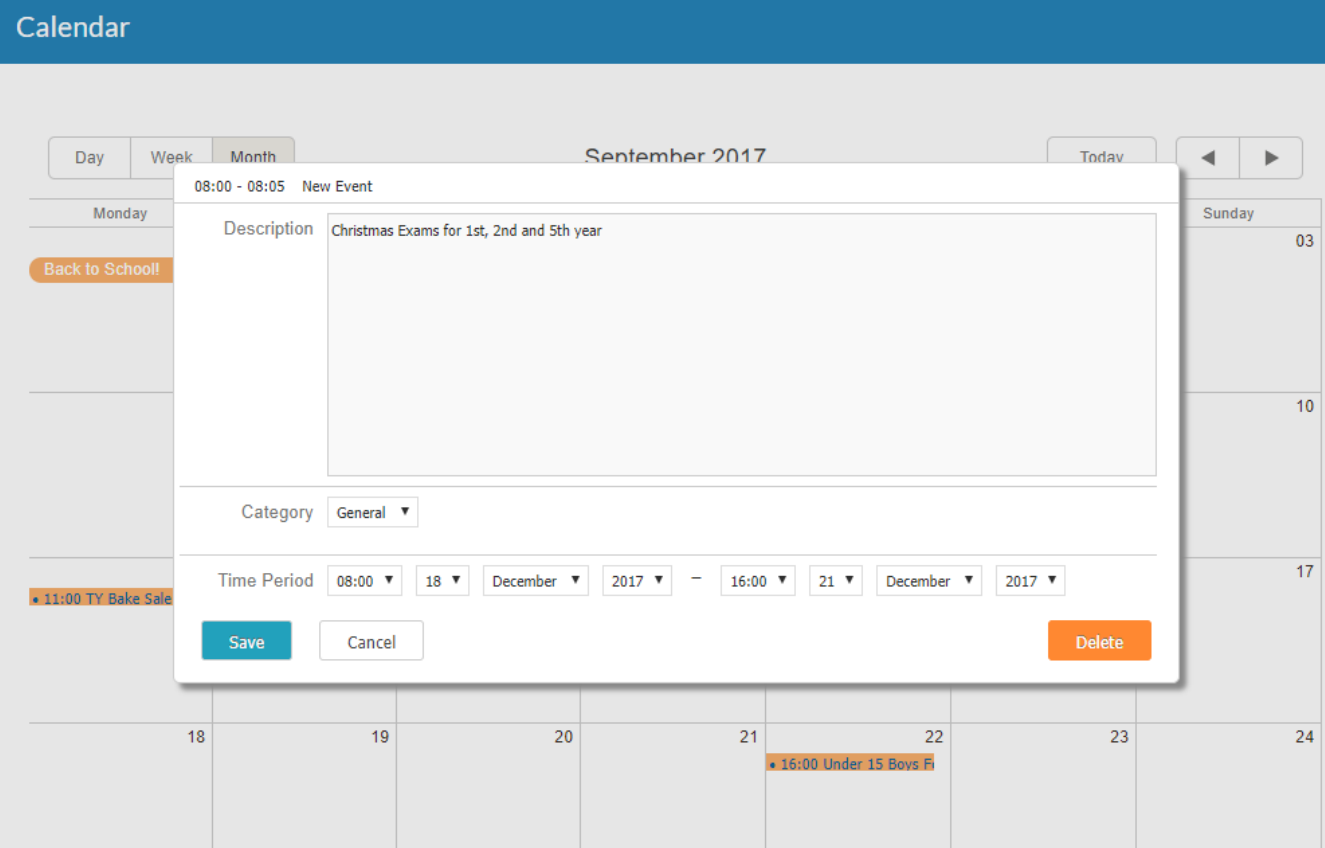 N.B. If you have a teacher account you will need a permission turned on to allow you to edit Calendar events.

This can be done by a Secretary or Principal. If you cannot access the calendar at all, please contact VSware Support who can turn it on for you.