Behaviour Reports (read time 1 minute)
Behaviour Report
Schools can run various behaviour reports to get information on each student and the common issues that the school is facing in relation to behaviour. To access reports, go to the behaviour tab.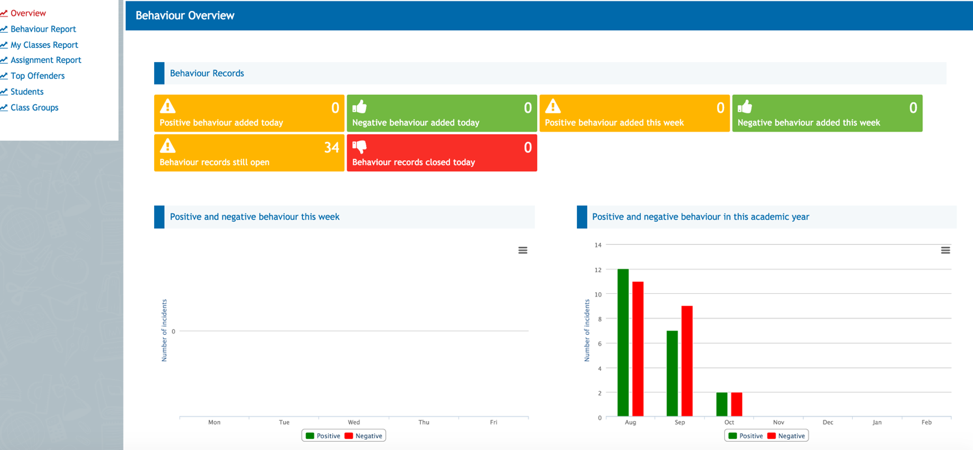 Principals and secretaries can view behaviour charts relating to the school which will provide an important insight into behaviour events around the school. Reports can be broken down day by day or week by week. If the school has parental access enabled, parents can view the behaviour records for their son/ daughter.
Behaviour report will give the user a complete breakdown of behaviour events depending on the choices that have been entered into the filter boxes. Reports can be broken down class by class, year by year or you can examine one individual student by typing in his name. Schools can decide to view positive or negative behaviour, or both. To print, users should export to PDF or excel. The school can enter a points range to view the list of students who fall under the range set.