Editing Mailing Labels (reading time less than 1 minute)
When the user clicks on the pencil beside the label template, a preview will appear showing how the margins are set for the template.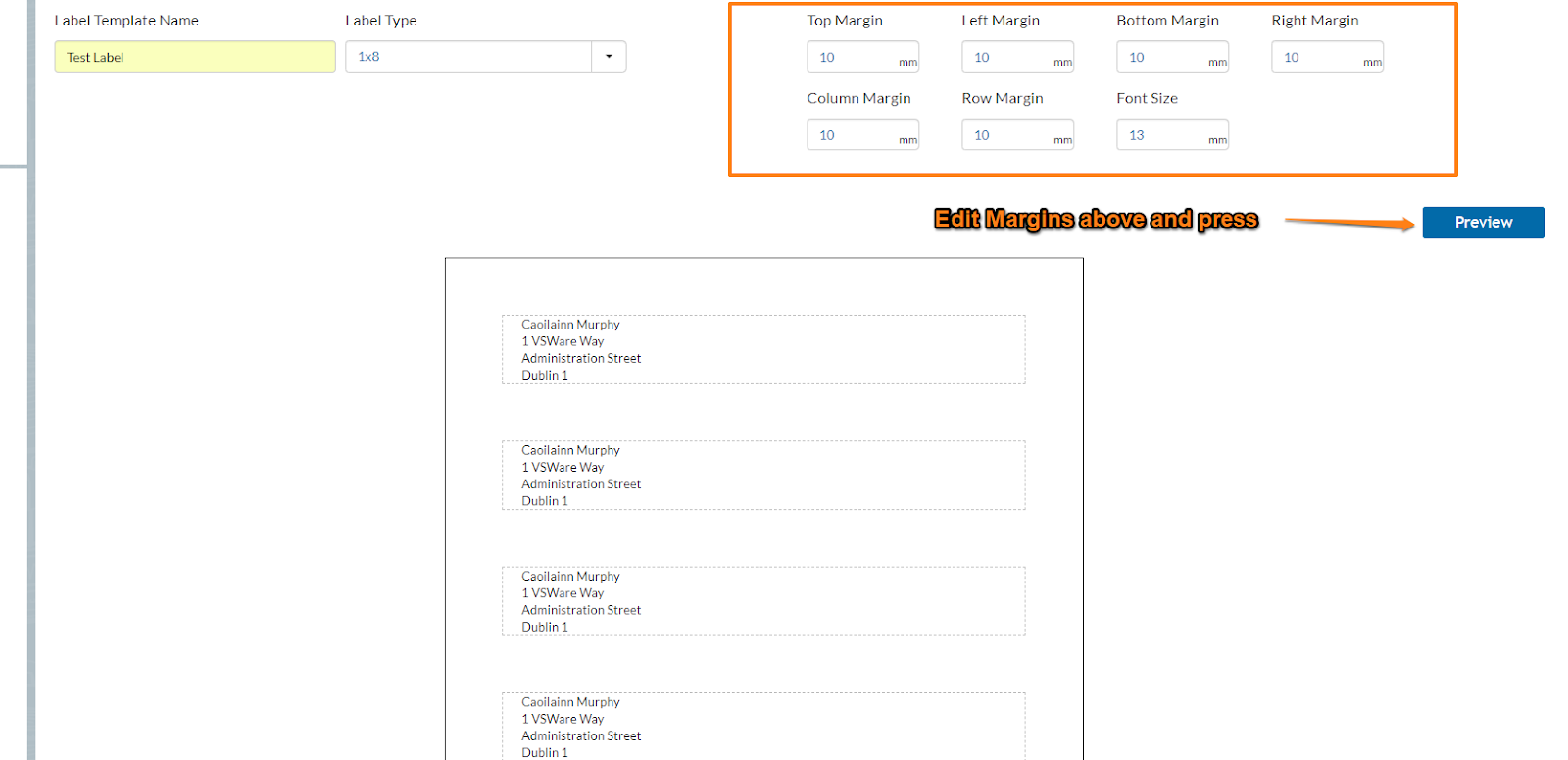 Adjust the margins and click preview to see the changes you have made. This will be reflected in the preview and should print out as it looks. Users can remove templates anytime by clicking on the red bin.