Absences by date and session report (less than 2 minutes)
Let us take a look at one of the most customisable reports; the 'By Date and Session' report. This report can be found by going to the 3 Lines>Attendance>By Date and Session.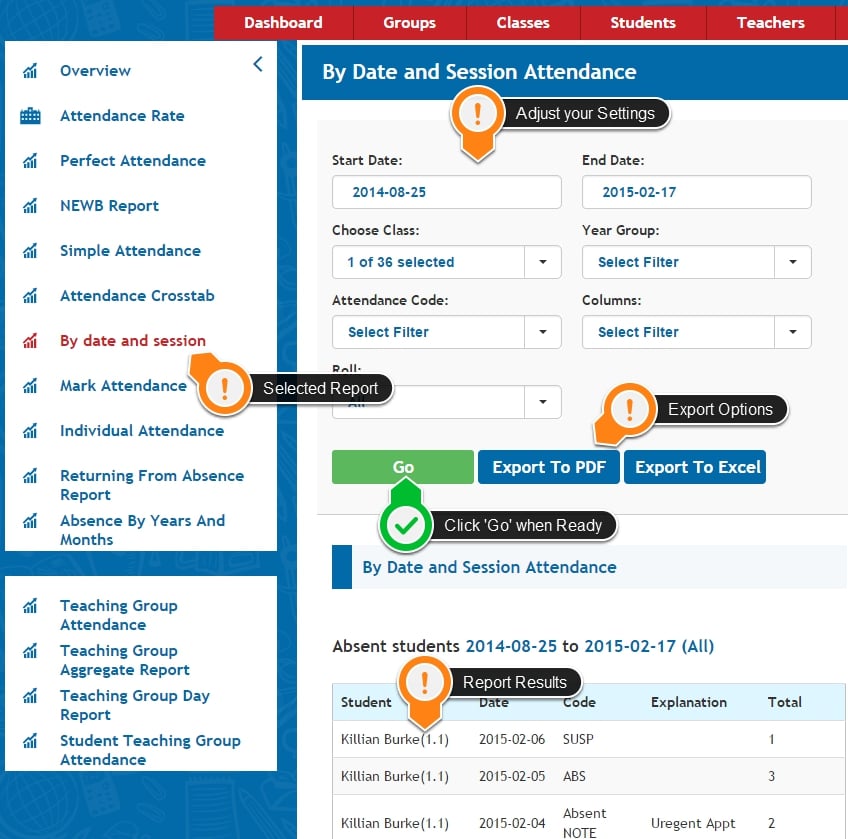 This report allows us to get a list of students and attendance marks filtered to our choices.
Eg. we can use the date range and attendance code filters to display students who were absent between the start of term and today.
This is done by clicking what dates we are interested in and choosing our absent code under 'Attendance Code'.
If we needed, we could further filter by class or year to get more precise results.
All of the reports are available both on screen and in PDF or Excel formats by clicking the export options as shown above.
All of our reports function in exactly the same way as this, but each report has different focuses and different levels of detail, here is a brief summary of each.