Timetable - Fixing/pinning Lessons on the Grid
How to pin lessons to the grid before you generate your file. This article is intended for Admin. (Read time: 2 minutes)
Last updated: 21/07/2022
Any lesson with a pin in it in Step 7, Timetable Construction, is fixed and will not be affected by automatic allocation of lessons when you generate your file.
It is very important that lessons are fixed on the grid in the construction screen before scheduling occurs.
The most common reason for pinning a lesson is that a teacher who is external to the school is only available at specific periods.
Step 1
Go to the three lines > Timetable Construction > Select the file > Select 'Step 7, Construction'.
The lesson must be on the grid first before it can be pinned. Click on the teaching groups to see the individual lessons. Then drag and drop the lesson onto the desired spot on the construction grid.
Step 2
When you drop the lesson on to the construction grid, it will become pinned by default.
To unpin it, in the pop up box, select 'Unpin'.
To pin it again, click the lesson again, in the pop up box, select 'Pin'.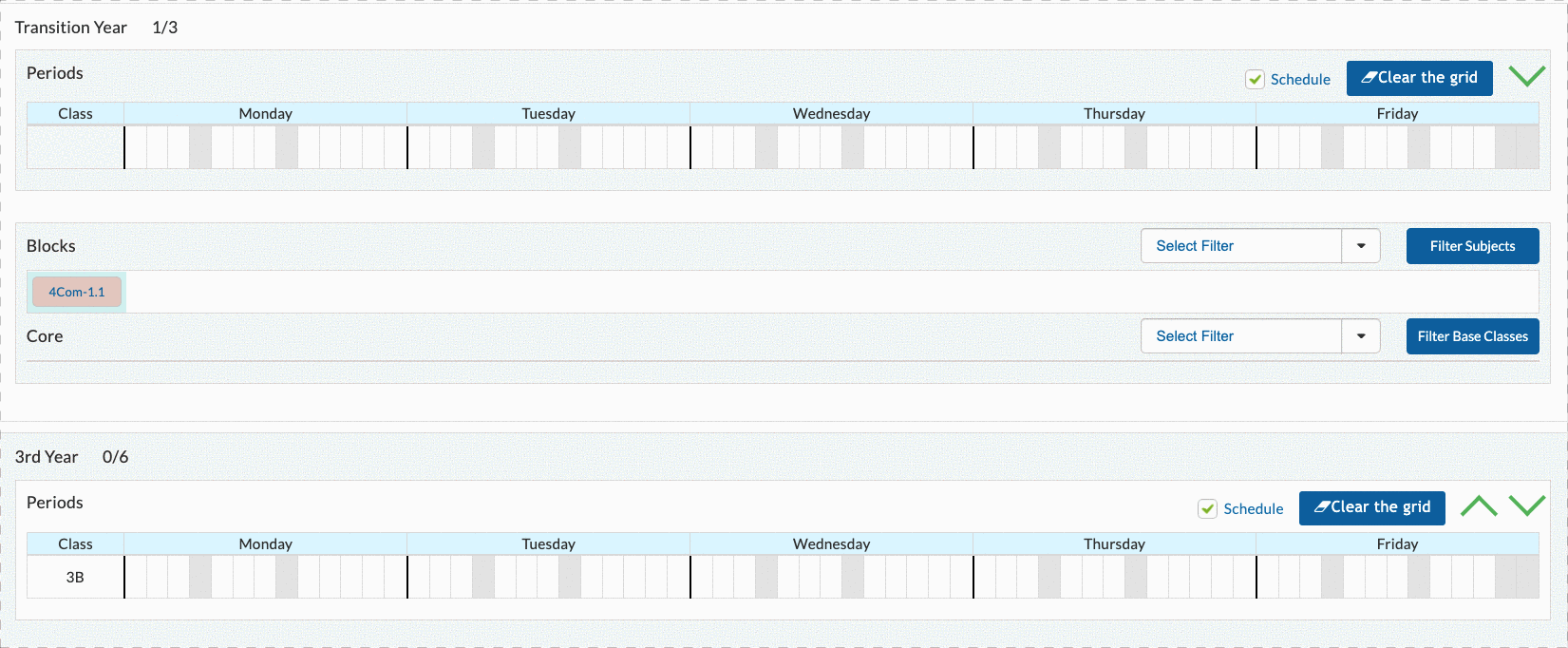 In the example above, the Architecture lessons are taught by a local architect and she is only available on Monday, Wednesday and Friday at 9.00.
Please note that if the lessons placed are part of a block, the other lesson in that block will also be placed in these gird positions when automatic scheduling takes place.

Before you decide to fix lessons, please read the article An Alternative Method to 'Fixing' Lessons on the Grid
---
If you still have questions, please visit our knowledge base at support.vsware.ie. You can contact our support team via email at support@vsware.ie, via the chat bubble when you are logged into your VSware account or via phone on 01-5549628. Support hours are Mon - Fri, 08:30 - 18:00.