Adding a document to a teacher profile
How to add a document to a teacher profile. This article is for Admins and Principals. (Estimated read time: 2 minutes)
Last updated: 01/06/2022
To add a document to a teacher profile, you can upload it to their docs tab directly from your computer or device.
---
Step 1
Type the teachers name in the search bar and click on their name to go to their profile. Click the 'Docs' tab on the left hand panel.
Step 2
Go to 'Actions' > 'Add File'
Step 3
In the pop up box, select 'Browse' and find the picture on your computer/device. Once you have chosen your file it will be automatically added. It will then appear on the list of documents in the teacher's 'Docs' tab.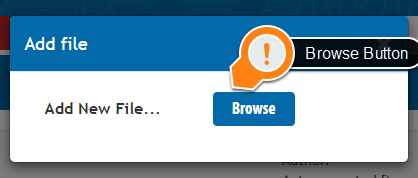 ---

If you still have questions, please visit our knowledge base at support.vsware.ie. You can contact our support team via email at support@vsware.ie, via the chat bubble when you are logged into your VSware account or via phone on 01-5549628. Support hours are Mon - Fri, 08:30 - 18:00.