Parent App - Personal Info
Overview of your child's key info
To return to the full list of Parent App guides, click here.
Personal Info
This page is where you can view information that the school has saved for your child.
To get to Personal Info page, select your child's name from the parent dashboard or from the 'Your Children' dropdown and then click 'learn more' under Personal Info.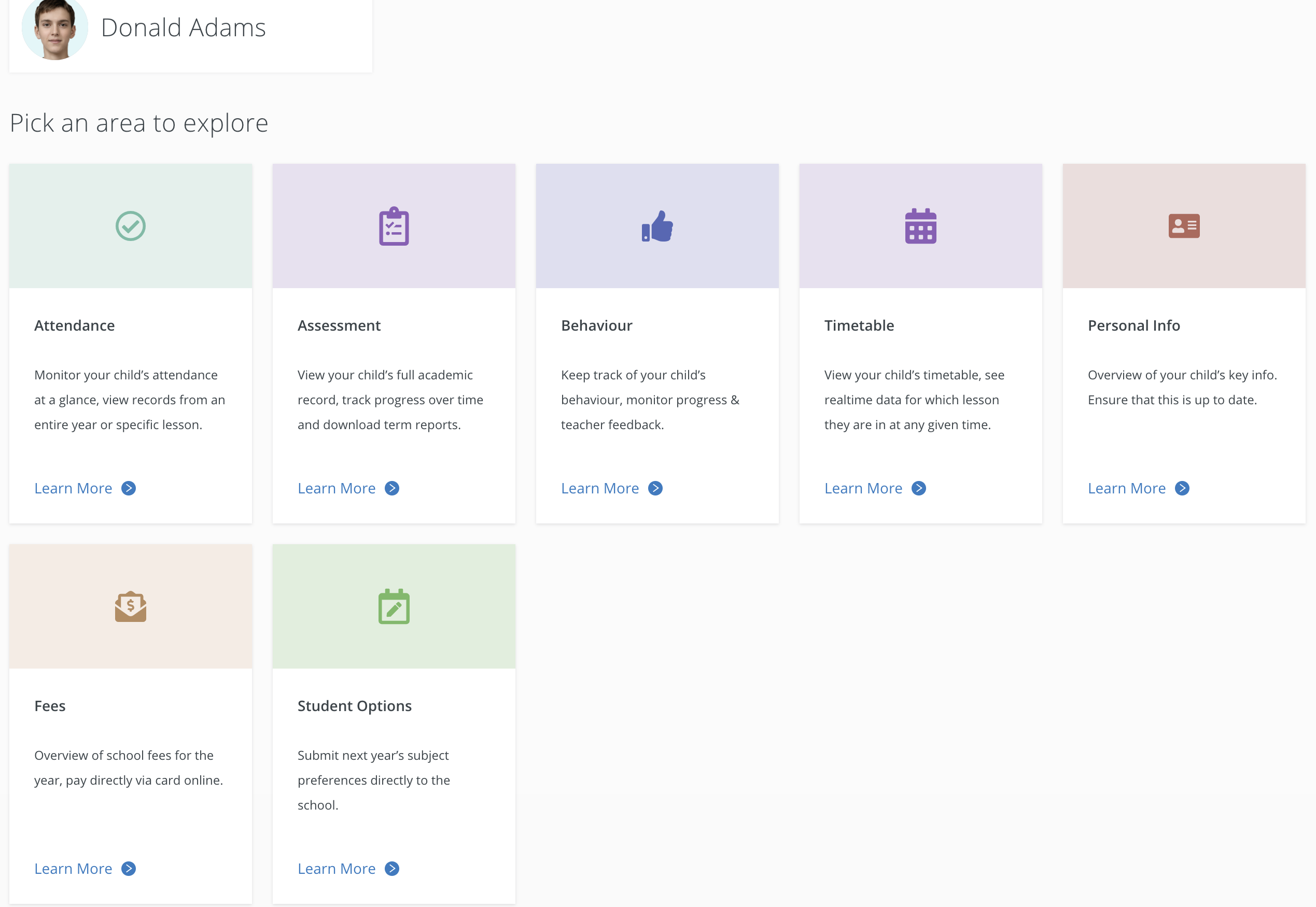 The page is broken down into four sub categories including:
Personal where key information is saved
School info including the date of entry to the school, exemptions from certain subjects etc.
VSware ID
The 'School' tab under 'Personal Info' now includes the VSware ID. You may need this ID to log into your Parent Teacher Meeting Organiser for example. Previously you would have to call the school to get this number, but it is now available right from your account.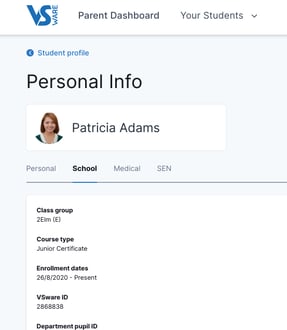 Medical which stores key info on the student's doctor and relevant medical conditions that the school need to know about
SEN notes if the student has any Special Educational Needs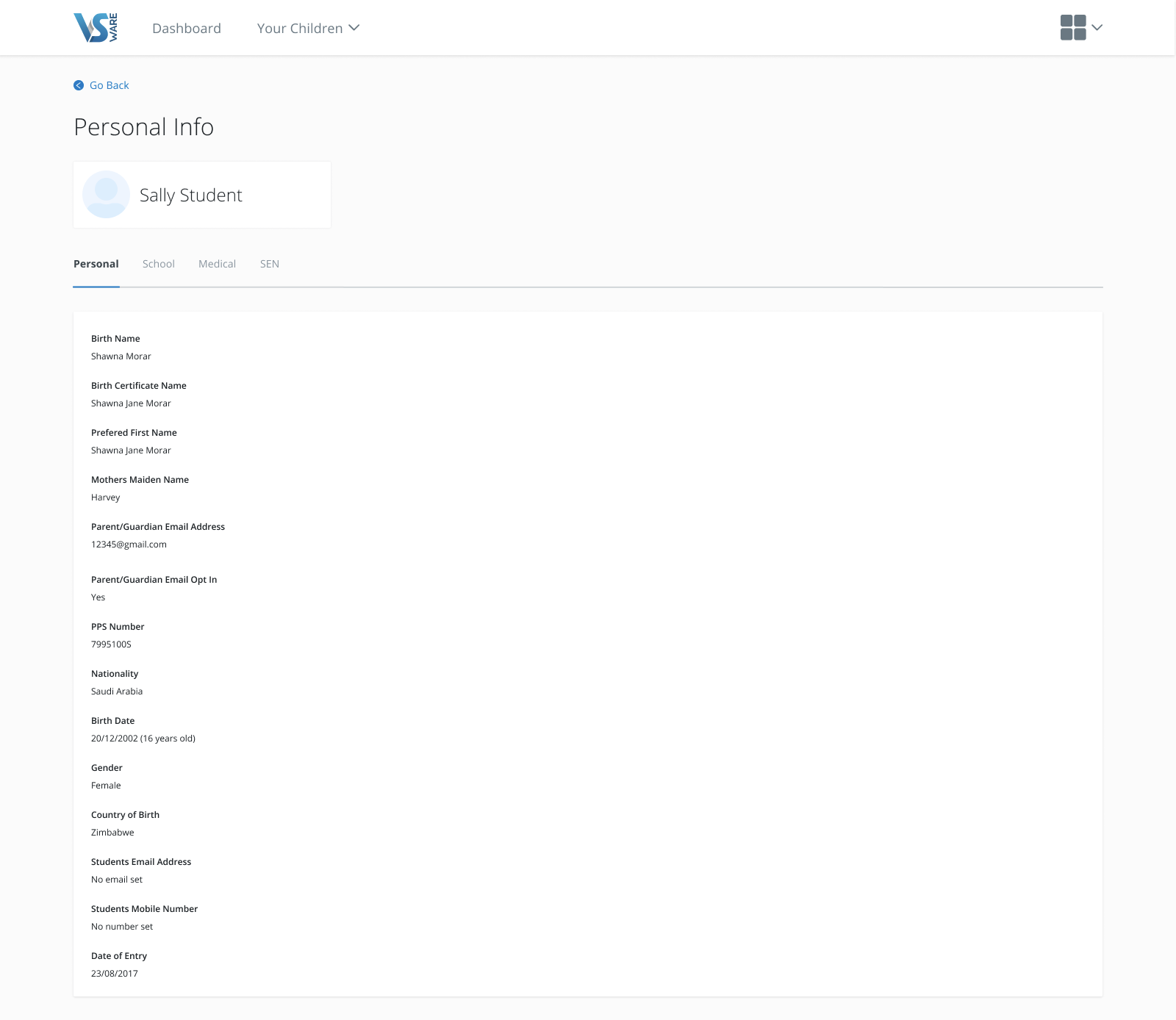 If any of the information here is incorrect or out of date, please contact the school.