Print and Export Timetable
How to print and export a timetable. This article is intended for admin. (Read time: 1 minute).
Last updated: 23/06/2022
Customise the timetable print settings to fit your needs while having the option to export to a PDF.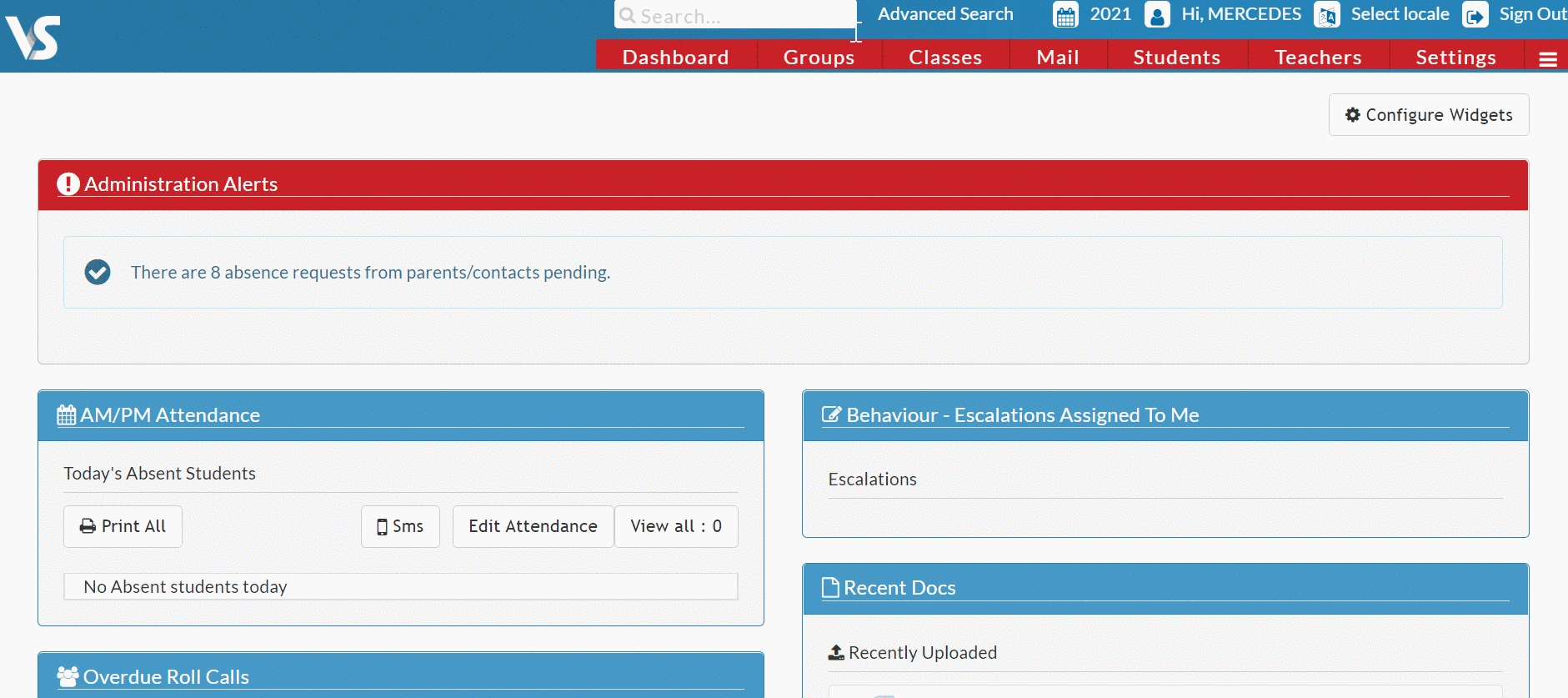 Step 1
Select Three Lines Tab > Current Timetable > Print Timetable.
Step 2
Here you will see a variety of options that allow you to customise the timetable view.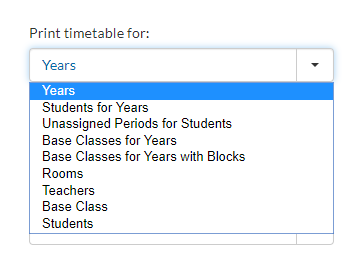 Step 3
Once your variables have been chosen, click 'view' to generate a preview. You can Export to PDF or Print.
In Google Chrome, if the timetable is cropped or doesn't quite fit you can scale it down by clicking 'Print' in VSware, then click 'More Settings'. You can then reduce the percentage under 'Scale', click 'Print' again: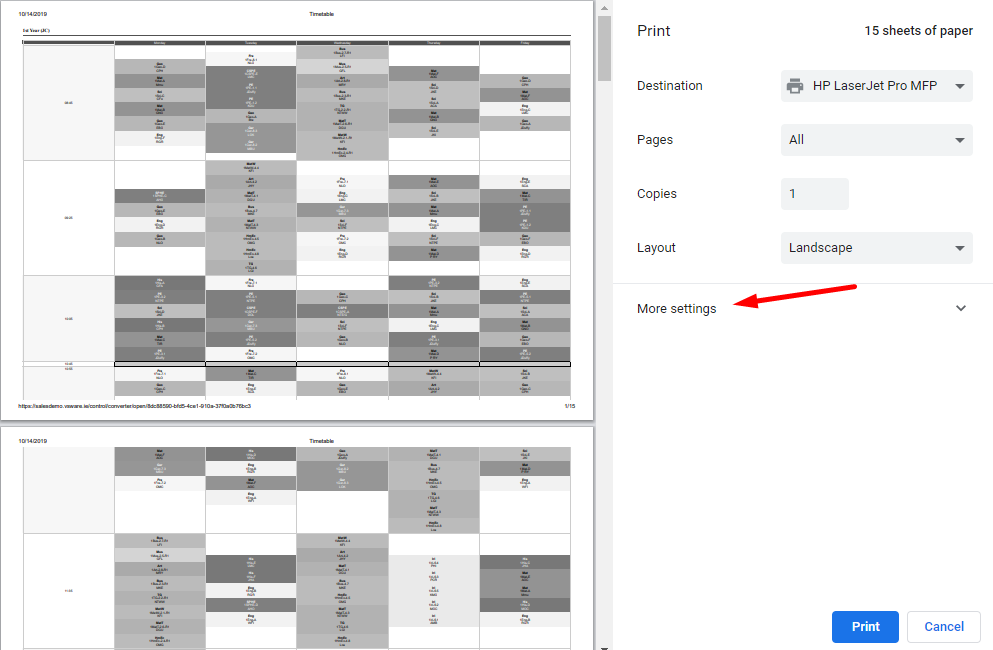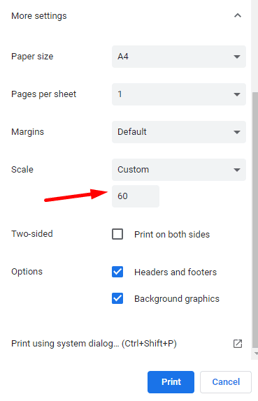 ---
If you still have questions, please visit our knowledge base at support.vsware.ie. You can contact our support team via email at support@vsware.ie, via the chat bubble when you are logged into your VSware account or via phone on 01-5549628. Support hours are Mon - Fri, 08:30 - 18:00.