How to book a room. This article is intended for teachers. (Read time 2 minutes)
Last updated: 27/07/2022
Room bookings is a tool that allows you to book a specific room at a certain time.
If you do not see Room Bookings as one of the red tabs at the top of your screen, go to the three lines below the 'sign out' button and then select Room bookings from the drop down.
On the Room Bookings screen, to the left hand side you can select the date you wish to book a room for. On the right hand side each green box indicates the number of room's available to be booked for that specific period in the day.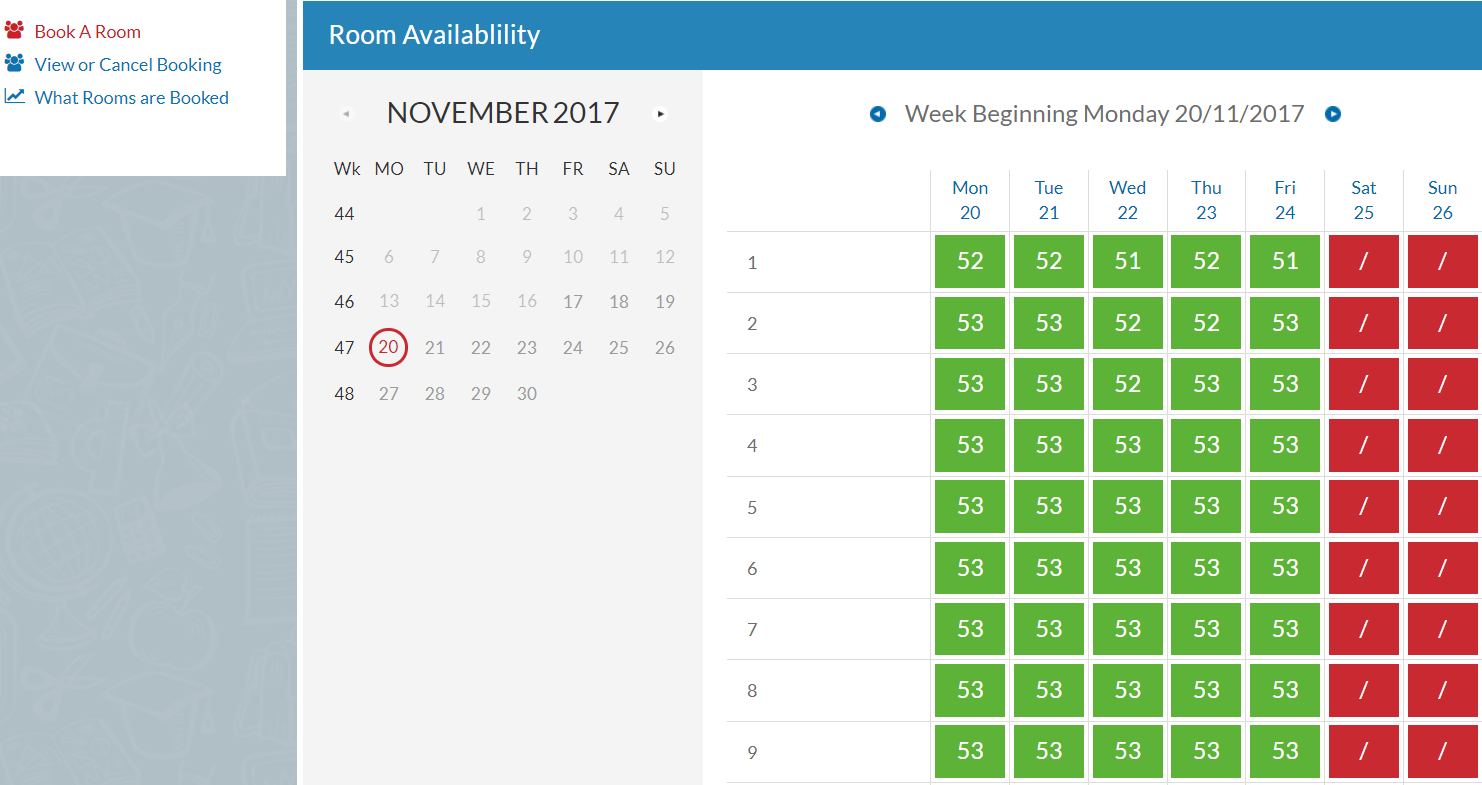 When you click on the Green box for the period you wish to book a room for you will get a pop up box on the screen that will list all rooms available for that period, you simply tick the box on the right to select the room you want.
You can also leave a note on the booking if you wish and then click 'Book' at the bottom of the screen. That room can no longer be booked by anybody else.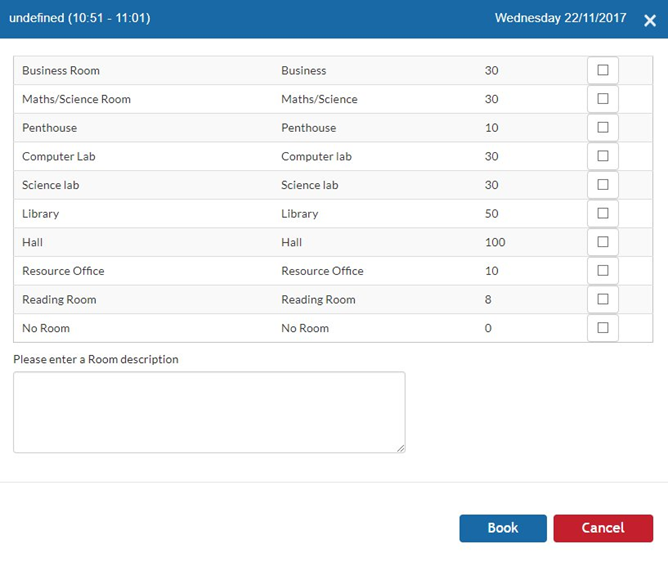 If you wish to View or Cancel a room booking, simply click on the option to the left of the screen 'View or Cancel booking' and select the date on the calendar you want to see bookings for. You can cancel a booking by clicking on the red 'Bin' symbol on the right of the booking.


You can also run a report on what rooms have been booked within a time period by going to 'What rooms are Booked' on the left. Here you can enter a start and end date of the time period you want to view, when you click 'Go' the list will appear on your screen in VSware and show the date the room is booked for, the room, the person it was booked by and the period of the day, it will also include the note that was entered when the booking was done. You can then export this list to Excel or PDF if you wished to keep records of bookings.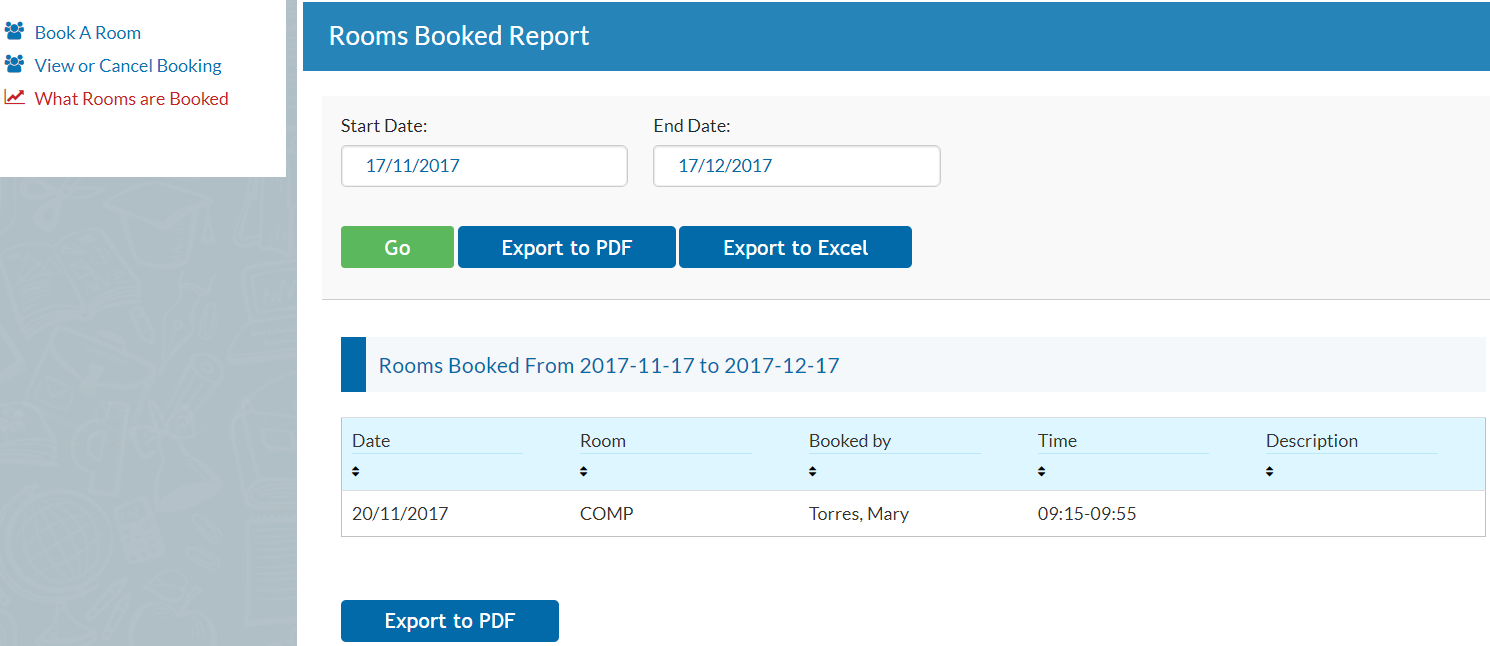 ---
If you still have questions, please visit our knowledge base at support.vsware.ie. You can contact our support team via email at support@vsware.ie, via the chat bubble when you are logged into your VSware account or via phone on 01-5549628. Support hours are Mon - Fri, 08:30 - 18:00.