Term Assessments - Add/edit comments as a year head / house master / tutor
This guide is intended for Teachers/year heads/ house masters / tutors. (Read time: 2 minutes)
Last Updated: 27/07/2022
Some term reports / exams require comments from other staff members such as a year head, housemaster or tutor (otherwise known as a base class teacher). If you are one of these people, follow the below steps to enter the comment
Add/edit comments as a year head / housemaster / tutor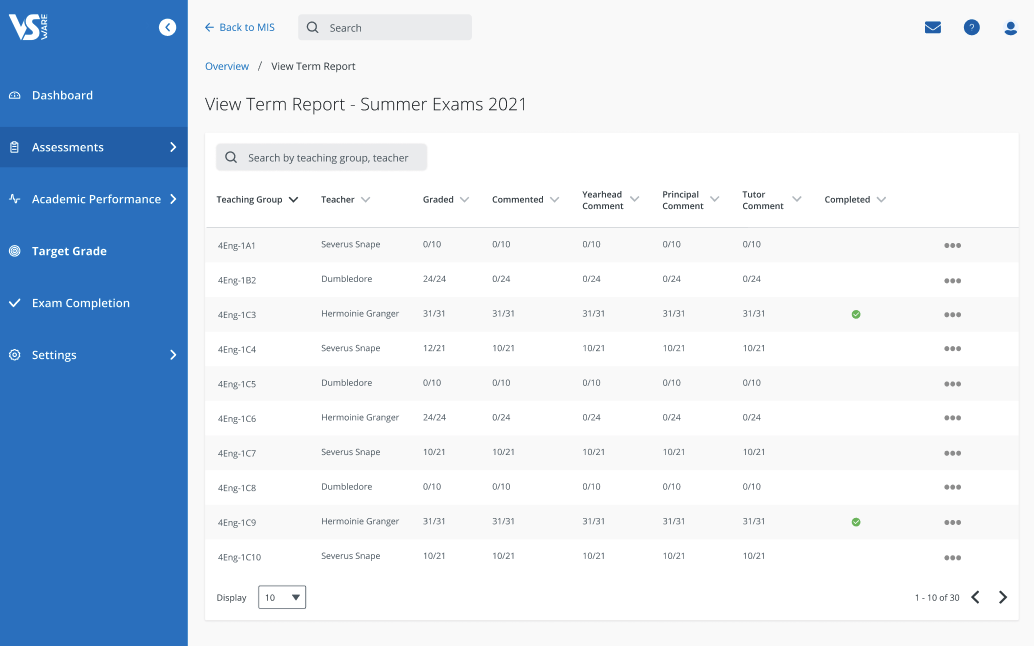 Go to Assessments > Assessments on the left > Term Assessments > click on the three dots beside the assessment > 'view' > three dots beside the year > '+ Add Comments' >
Scroll to the bottom of the page to enter the comment > save > click on the next student in the left panel and repeat.
---
If you still have questions, please visit our knowledge base at support.vsware.ie. You can contact our support team via email at support@vsware.ie, via the chat bubble when you are logged into your VSware account or via phone on 01-5549628. Support hours are Mon - Fri, 08:30 - 18:00.