Finding Students & Teachers that have Left your school (read time less than 2 minutes)
The Advanced Search function is the most useful way to find students that were previously enrolled in your school or that have left the school early in an academic year.
This function is located at the top of your page in VSware.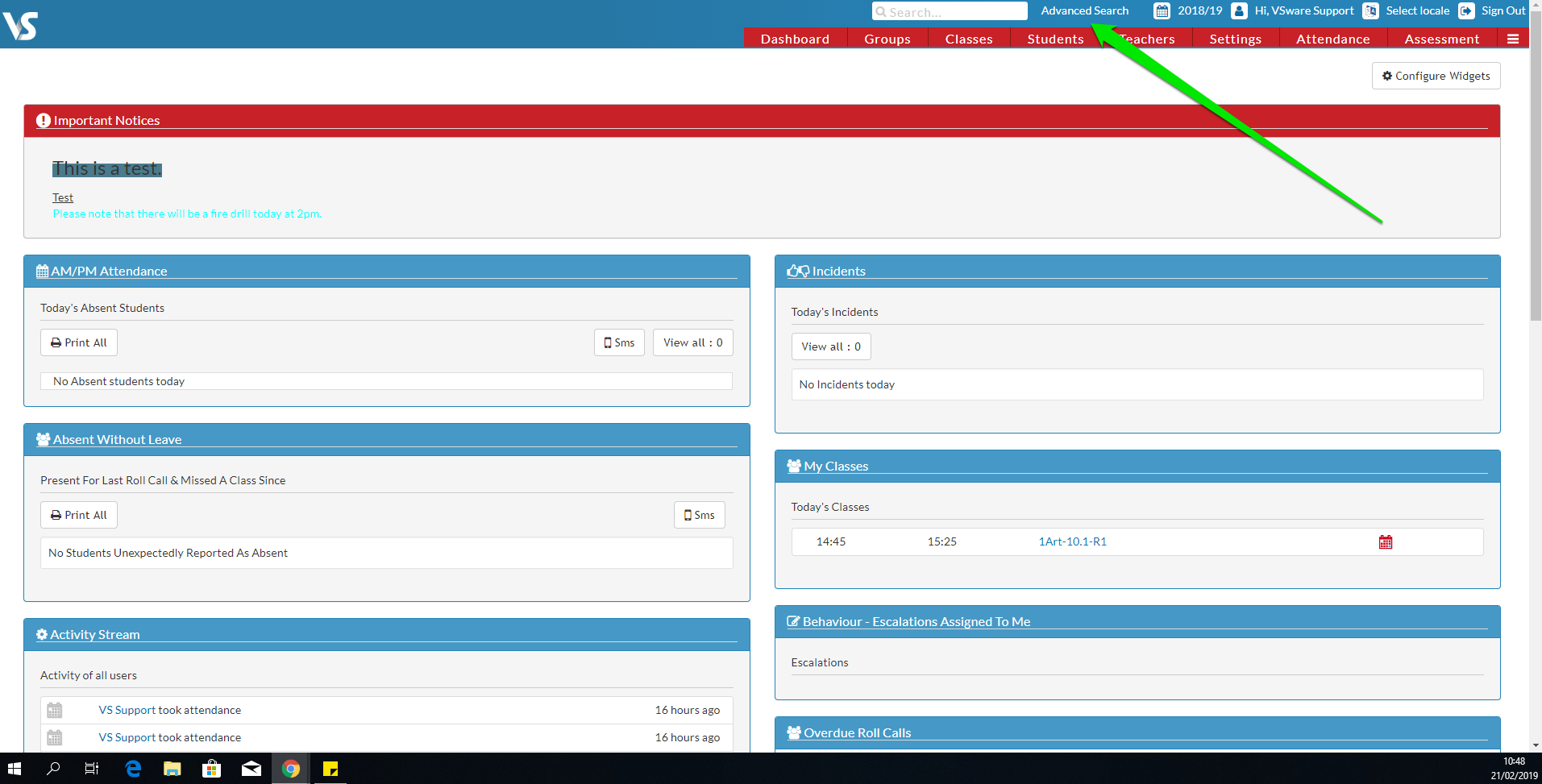 As seen in the screenshot below, you can search for these students via their first or last name.
The box defaulted to 'equal' needs to be changed to 'like' in both of these name fields. This means you can input just a first name or last name and search for the given student that has left the school.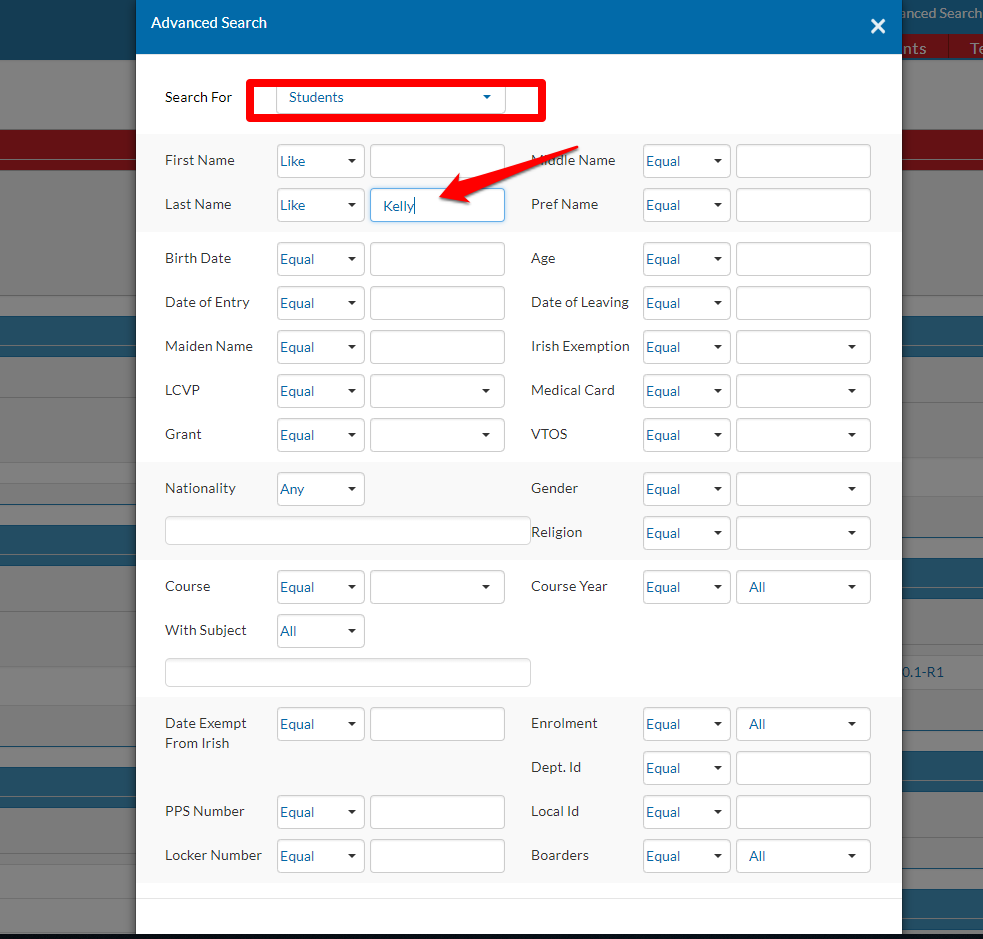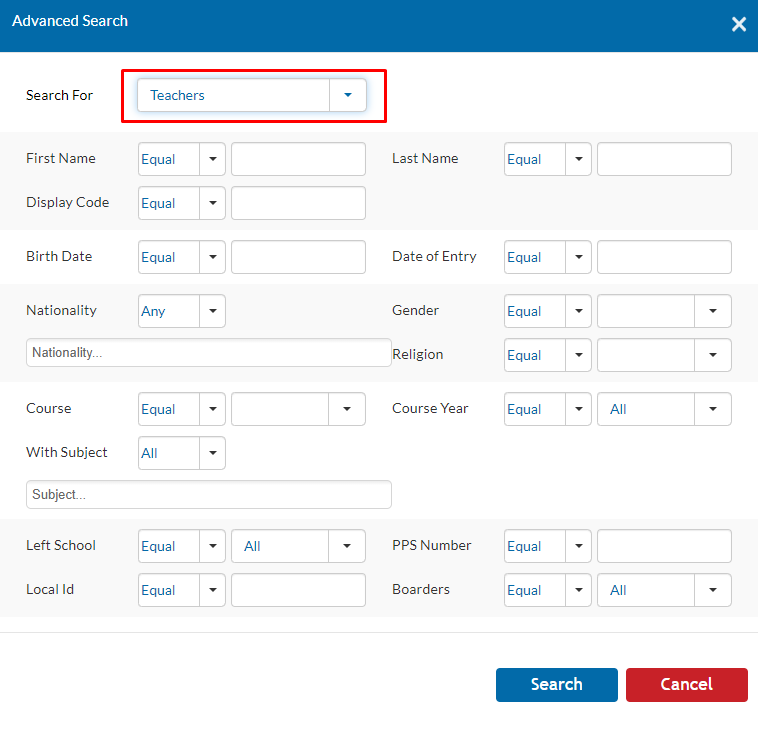 When you create a search, a list of students with similar names to what you have specified will appear in the list generated. Sometimes there will be multiple students of the same name, in which case you will need to discern which student profile you need.
You can then select the correct profile and gather the information needed.