Label Templates (read time 1 minute)
Schools can create label templates which saves time when printing out student information in label format. To access the templates,
1: Go to settings.
2: Label Templates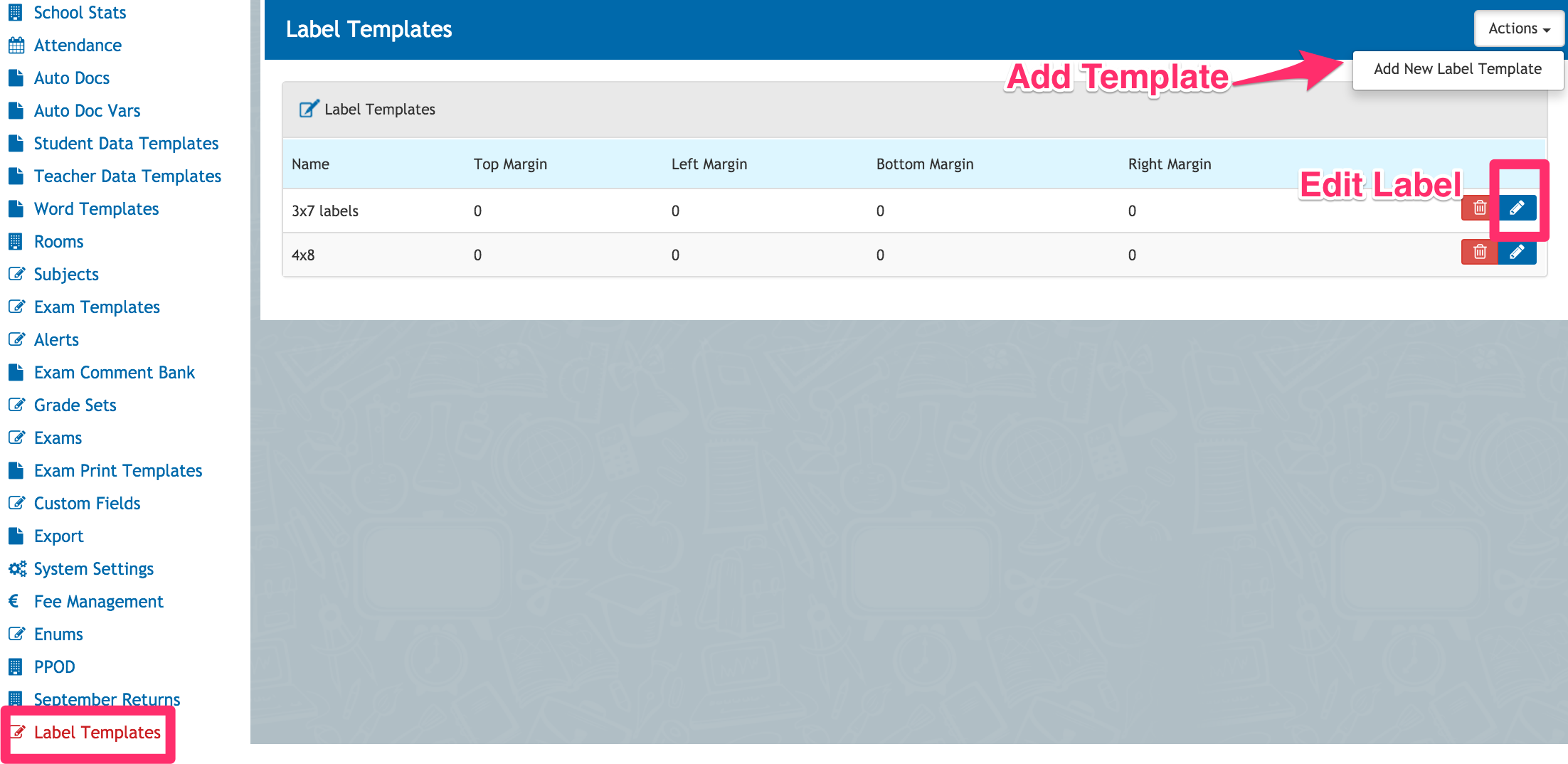 The templates created in your VS can be edited / removed by clicking on the pencil or the bin to delete. Under actions, users can create new templates.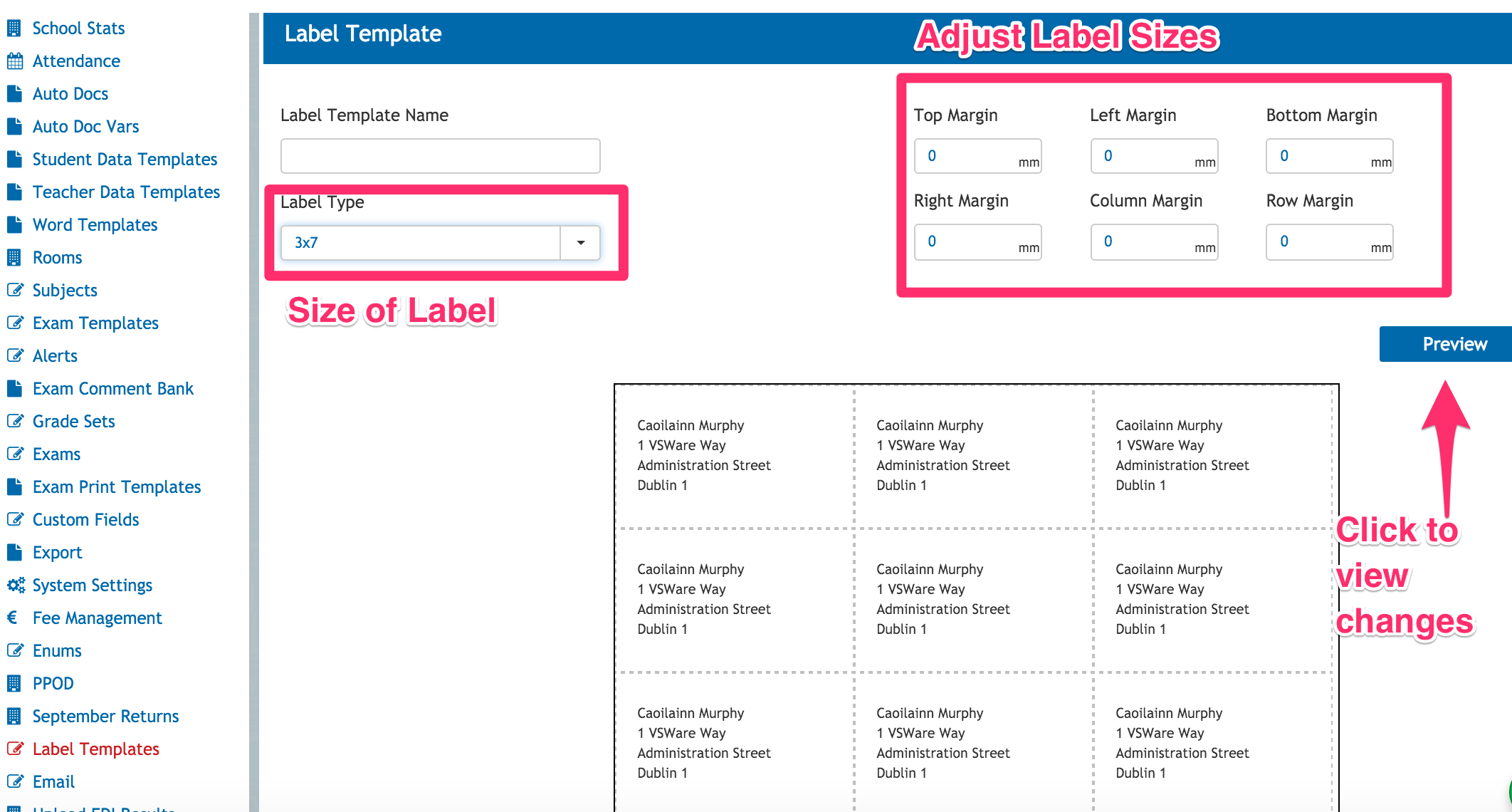 If the printout isn't to your satisfaction, edit the margins above the printout and click preview. Any changes made will be reflected in the preview, and click save once you have the template you want.