Parent App - Assessment
Keeping track of your child's academic record and assessments
To return to the full list of Parent App guides, click here.
Assessment
On the Assessment page you can:
View your child's full academic record

Track progress over time

Download term reports
To get to Assessment page, select your child's name from the parent dashboard or from the 'Your Children' dropdown and then click 'learn more' under Assessment.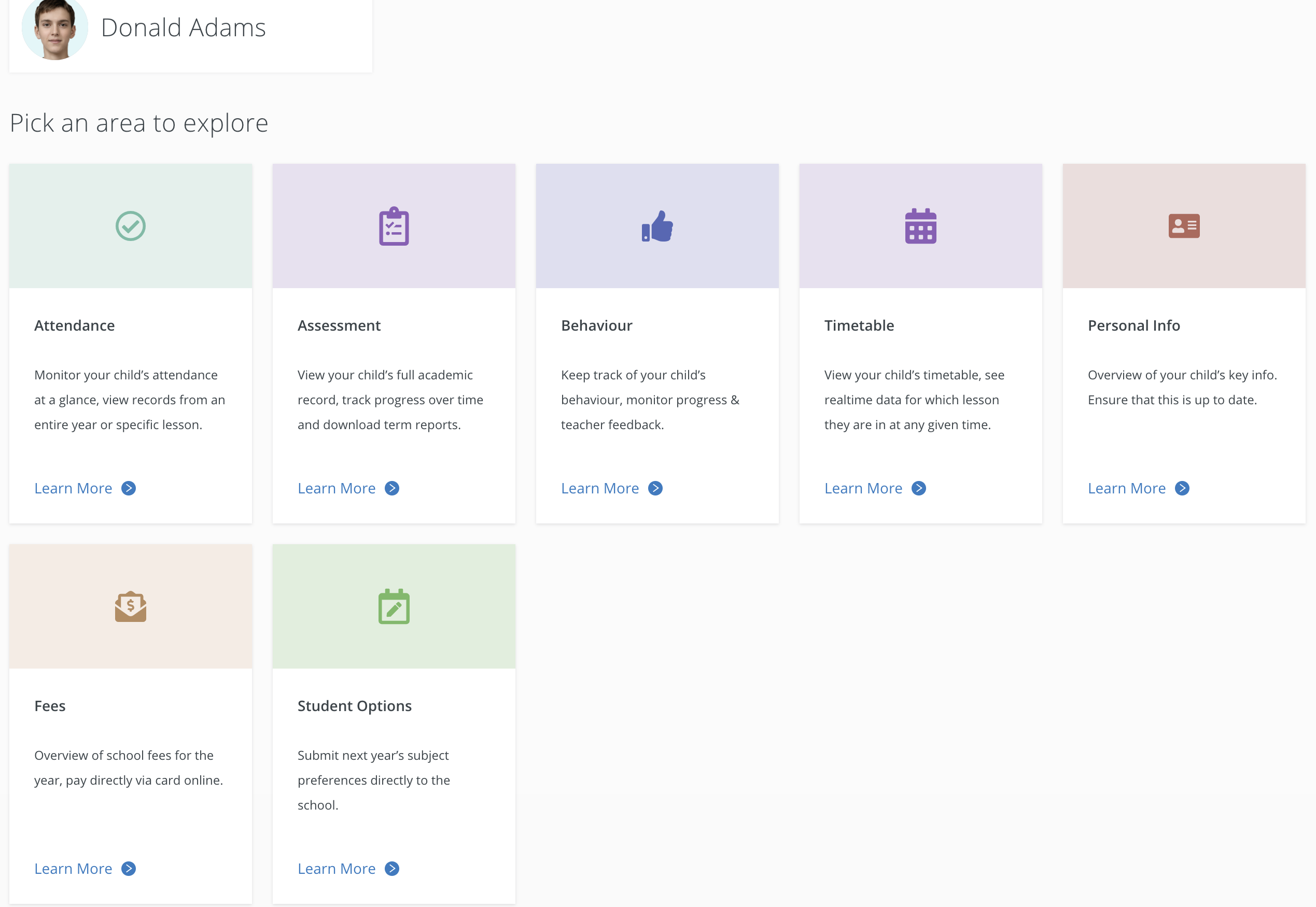 Viewing the Academic record
When you enter the Assessment page, you can choose to view either State CBA (Continuous Bases Assessment) or Term reports.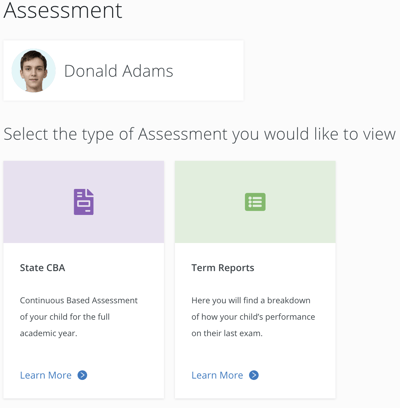 State CBA:
Click learn more under State CBA.
Select an academic year and then select an exam such as 'Christmas 2019'

You can then browse through the results of this CBA. Each subject is colour coded according to the colour on the timetable.

To download the CBA results, select Actions and Download Results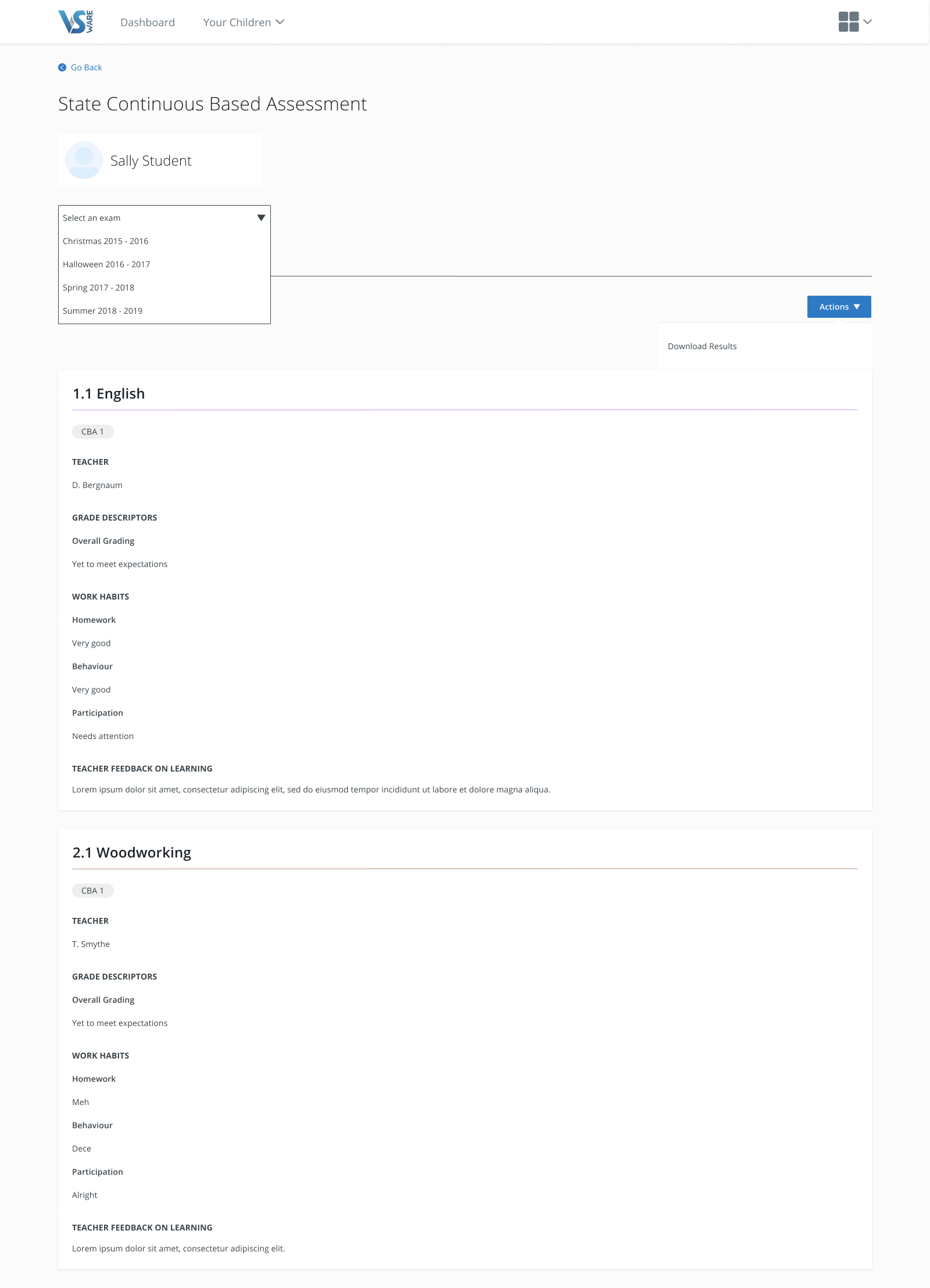 Term Reports:
Click learn more under Term Reports.
Select an academic year and then select an exam.
You can then browse through the results of this exam. Each subject is colour coded according to the colour on the timetable.
To download the exam results, select Actions and Download Results