Print Timetable
If you wish to print off timetables in the live timetable you'll need to go to the Three Lines Tab> Current Timetable> Print Timetable.
You can also use the Print Timetable function to get an overview of class, teacher, room and year timetables even if you don't wish to print them off.

Once in the Print Timetable screen you can choose from a range of different options as well as tweak your timetable to your specific needs.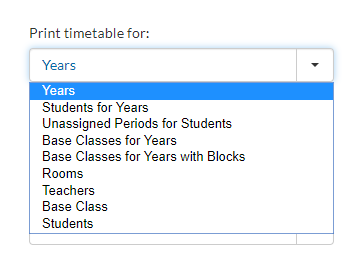 Once your desired variables have been chosen, click view to generate a preview. You can Export to PDF or click Print if you wish to print or scale down the sizing of your timetable.
In Google Chrome, if you wish to scale down the size of your timetable after generating it click 'Print' then in the print preview click 'More Settings':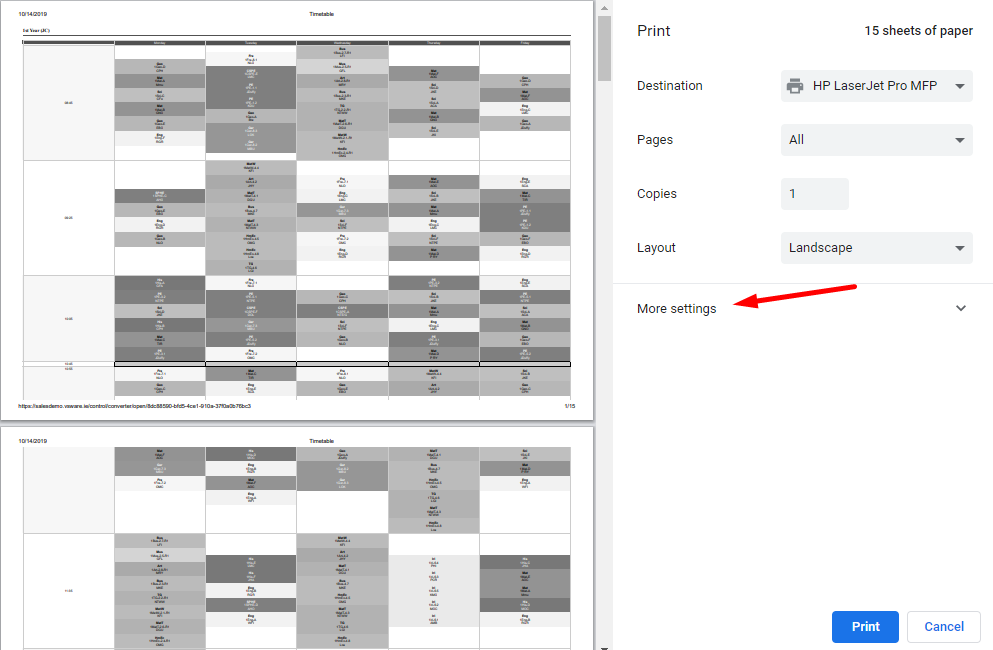 If the timetable is cropped or doesn't quite fit you can scale it down by changing the percentage here: