Rooming a Timetable (read time less than 2 minutes)
Rooming is a very important aspect in timetabling and in some instances, a lesson scheduled without a specific room can be futile - e.g. a computer class without a Computer Room.
In schools where rooms are plentiful, rooming is not as much of an issue but is it very important where there is more than one teacher requiring a specialist room. If for example there is only one Science Room but two Science Teacher in a school, it is very important that these two teachers are not scheduled at the same time for the same room.
When you add a room in the Class Data Screen in Timetable Construction and this same room is demanded by another teacher, our solver will try to prevent these class from taking place at the same time, allowing both of the teachers to make use of this specific room.
We assign rooms to a Class in the Class Data Screen (step 5) in Timetable Construction. Using the Edit Pencil icon, a popup box appears and you will see a dropdown list box to assign a room. Using the 'Individual Lesson' Icon will show all of the individual lessons and you can specify rooms or some of these.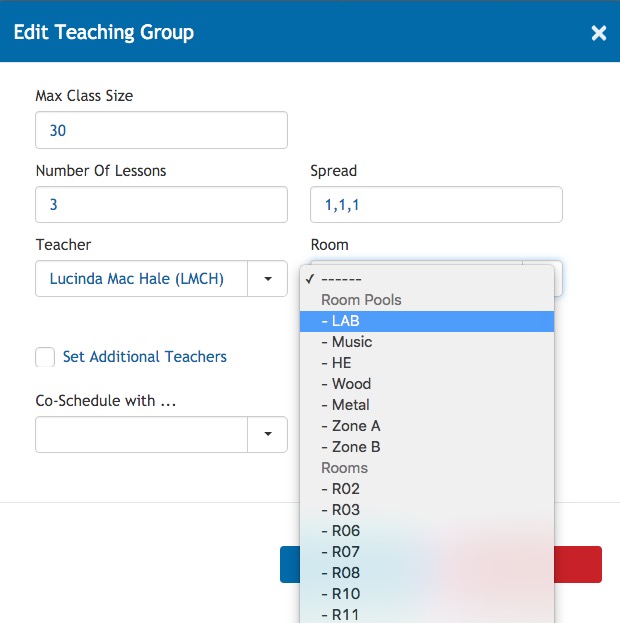 In the screenshot above, the Lab Pool is being requested for ALL lessons of this class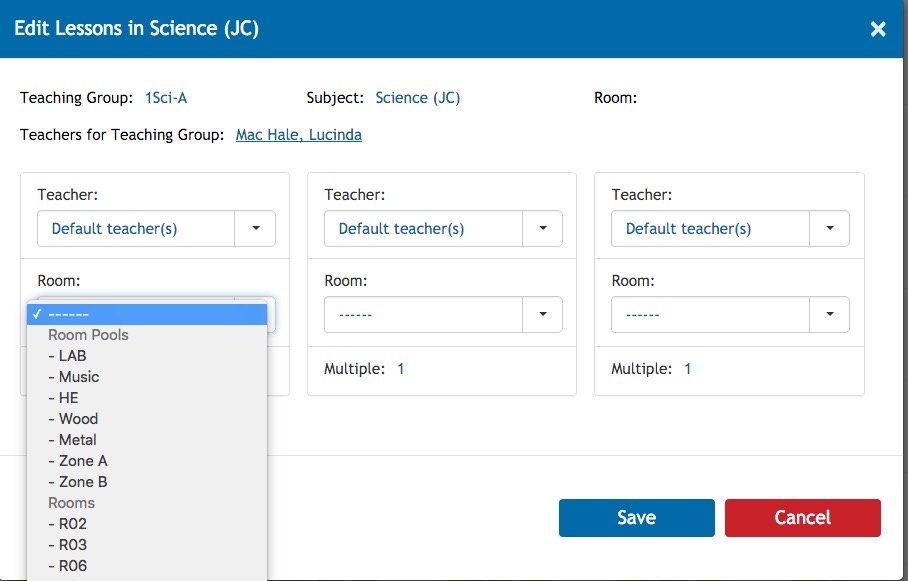 In the screenshot above, the Individual Lesson Edit icon was clicked to show this popup and then only a selection of the lesson will request a specific room. This can be useful to assign a specialist room for the double lesson of a class but not for other lessons.