Saving Label Templates (reading time 1 minute)
Similar to the steps for printing student data, users can save label templates with content to re-use again without repeating the steps for extracting the same data. To save a label template,
1: Go to classes
2: View list on any class
3: Actions
4: Print student data.


Drag over the fields you require, and click export as ( PDF, Label Temp) and select the size of the label you want. Then click 'save as template' and type in a name for it.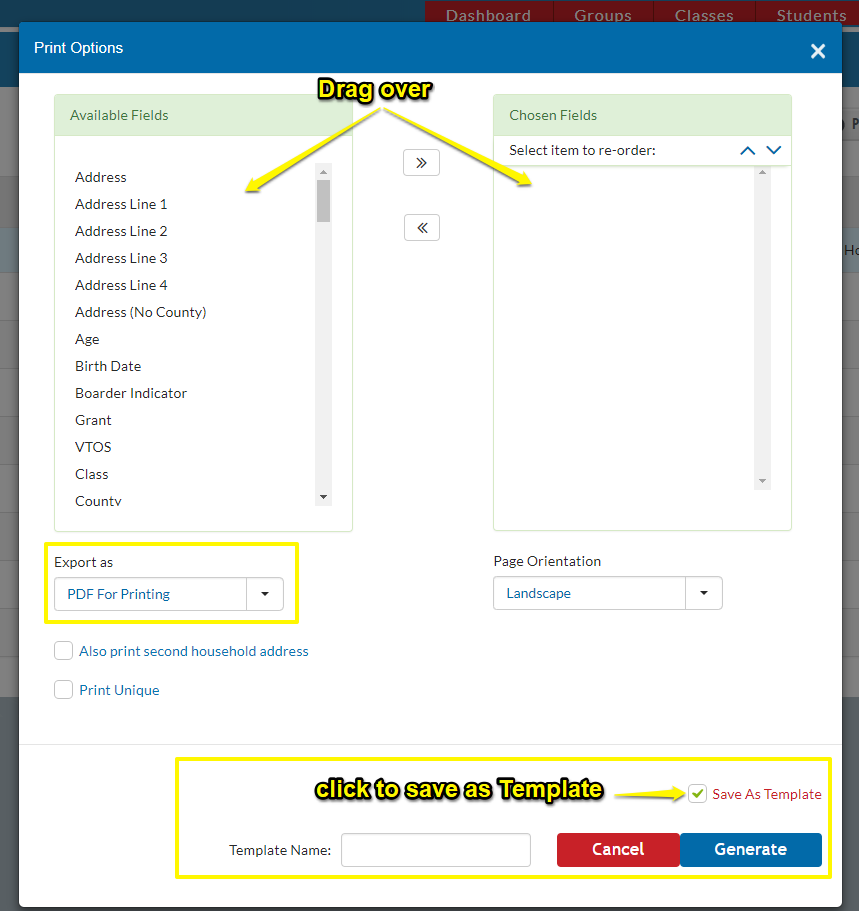 To create the quick link for the label, go to;
1: Settings
2: Student data template
3. Scroll down to the label template and click the create a quick link button. When you select the quick link it will save then change to red 'remove quick link'
To re-use the template, go to classes, tick the box beside the class you want to print the labels for, go to actions and you will see the template to use again.