Send SMS to absent students (read time less than 1 minute)
Click on the SMS icon within the attendance widget on the dashboard.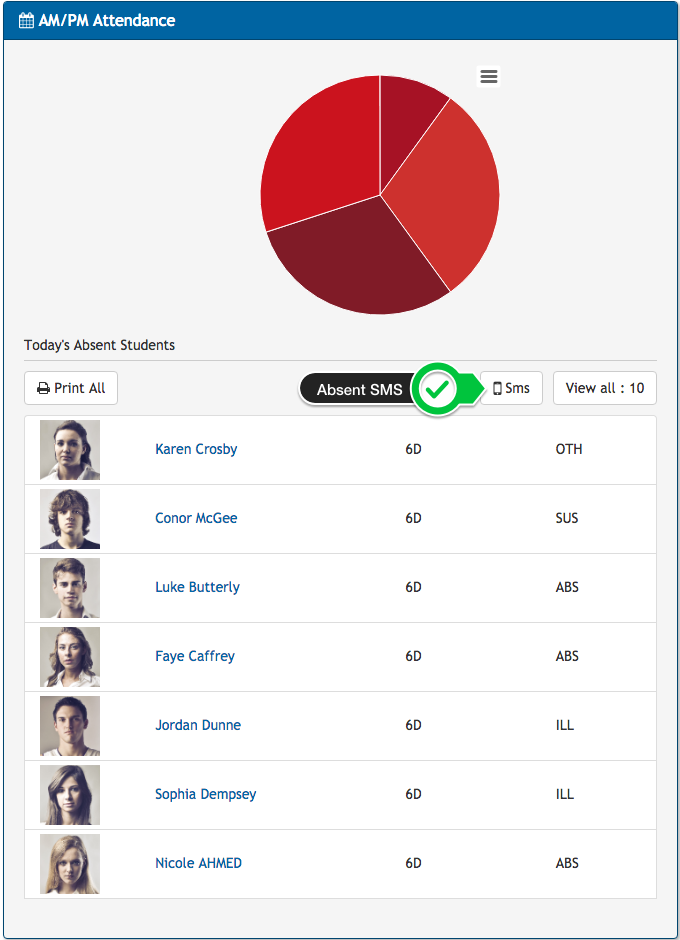 This displays an SMS popup. You can type an SMS to be sent, or simply select a preexisting template. (Click here to learn how to create SMS templates).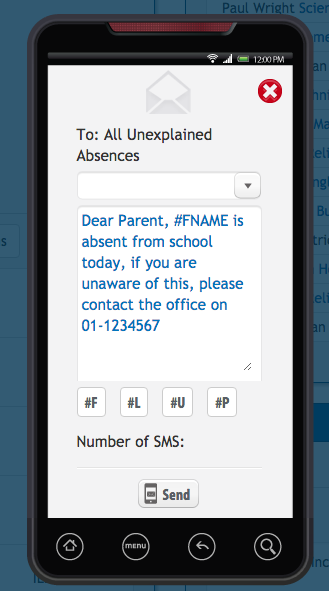 Click Send and the SMS will go to all students marked as an unexplained absence. Not Ill, not late, no school activity etc. Just unexplained absences.