Supervision & Substitution
Teacher Absent Report (read time 1 minute)
To find a report of all the absences for one individual teacher, you would use the Teacher Absent Report which is located in the Substiution tab (3 lines>substitution>teacher absent report).
You can select a manual date range, or you can use a simple date range parameter such as 'Calendar', 'This Academic Year', 'Today' and 'This Week'.
Once you have decided, you can now generate the report by selecting 'go'.
You will at first get a list of all teachers who have been absent for the date range you have set. To make this specific for one individual, you double click on the sub-heading 'Name' which is located on the blue horizontal header.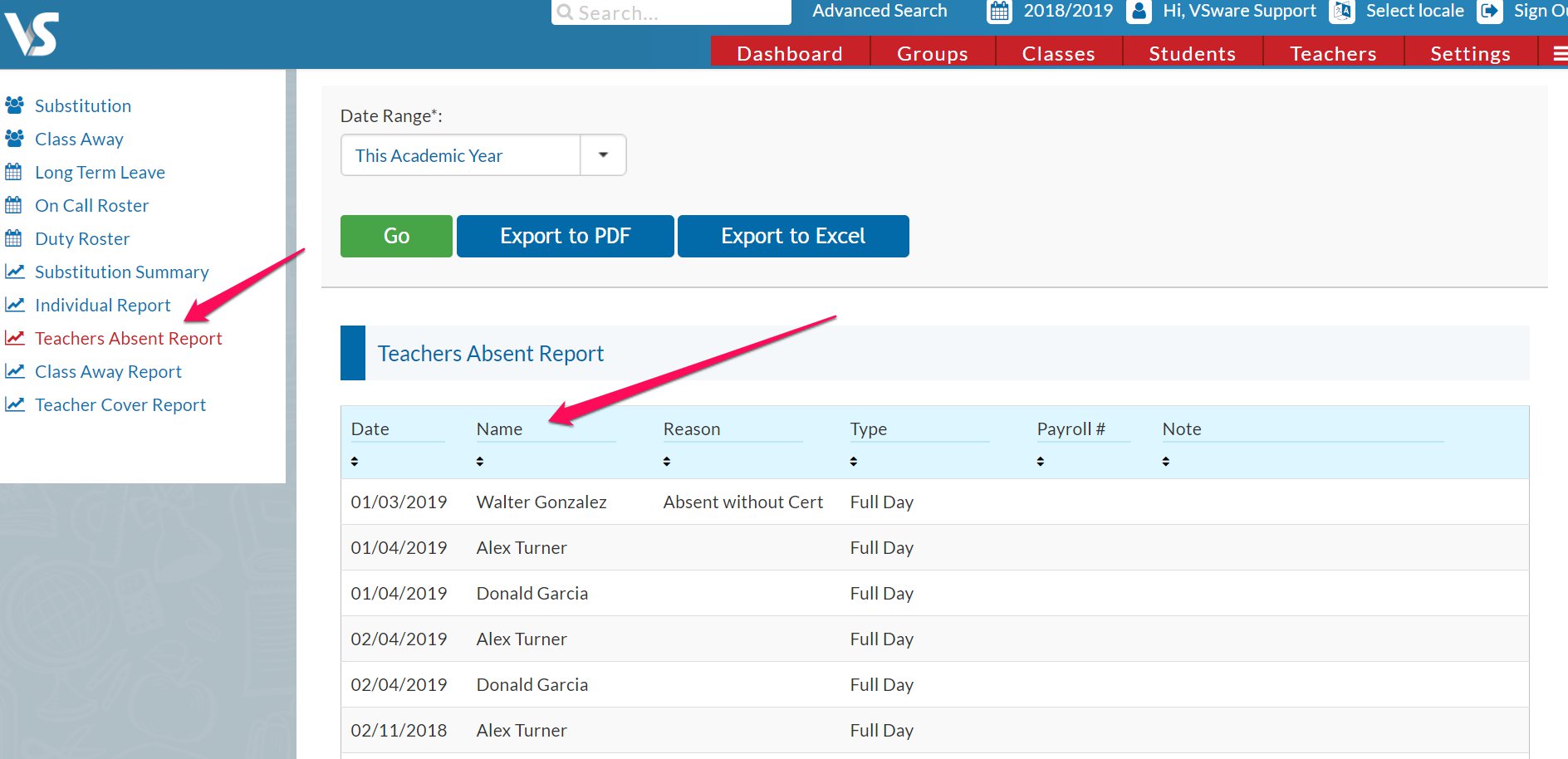 A white box will appear where you can type in the teacher you want e.g. Joe Blogs. The report will now only display this teacher's absences.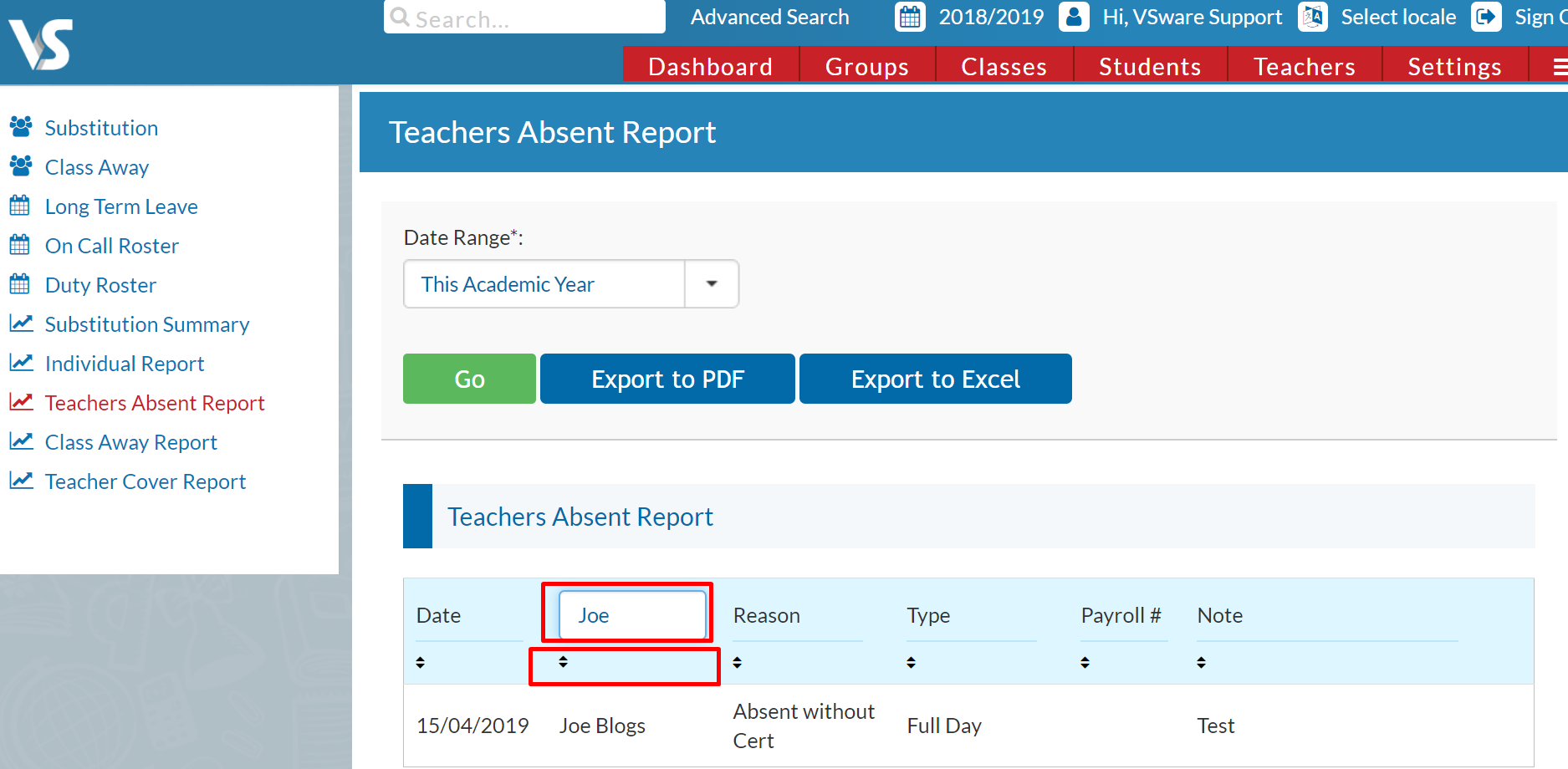 You can use this method on each of the sub-headings.
While you can also click on the black arrows beneath a sub-heading to arrange the report according to each, e.g by name, or by Payroll.