What happens 'behind the scenes' when a New Timetable file is created in Timetable Construction? (read time 2 minutes)
When using Timetable Construction, Step 1 allows us to select 'Create New Timetable'

When we ask the software to 'Create a New Timetable', we then give the new timetable a name. On clicking 'Create', the solver examines the live system and captures all of the information that it requires for the Timetable Construction of the following School Year.
The software makes a copy of all of the users that it finds listed in the live timetable. In the personal profile of all users, there is a tick-box with 'Include in Timetabling'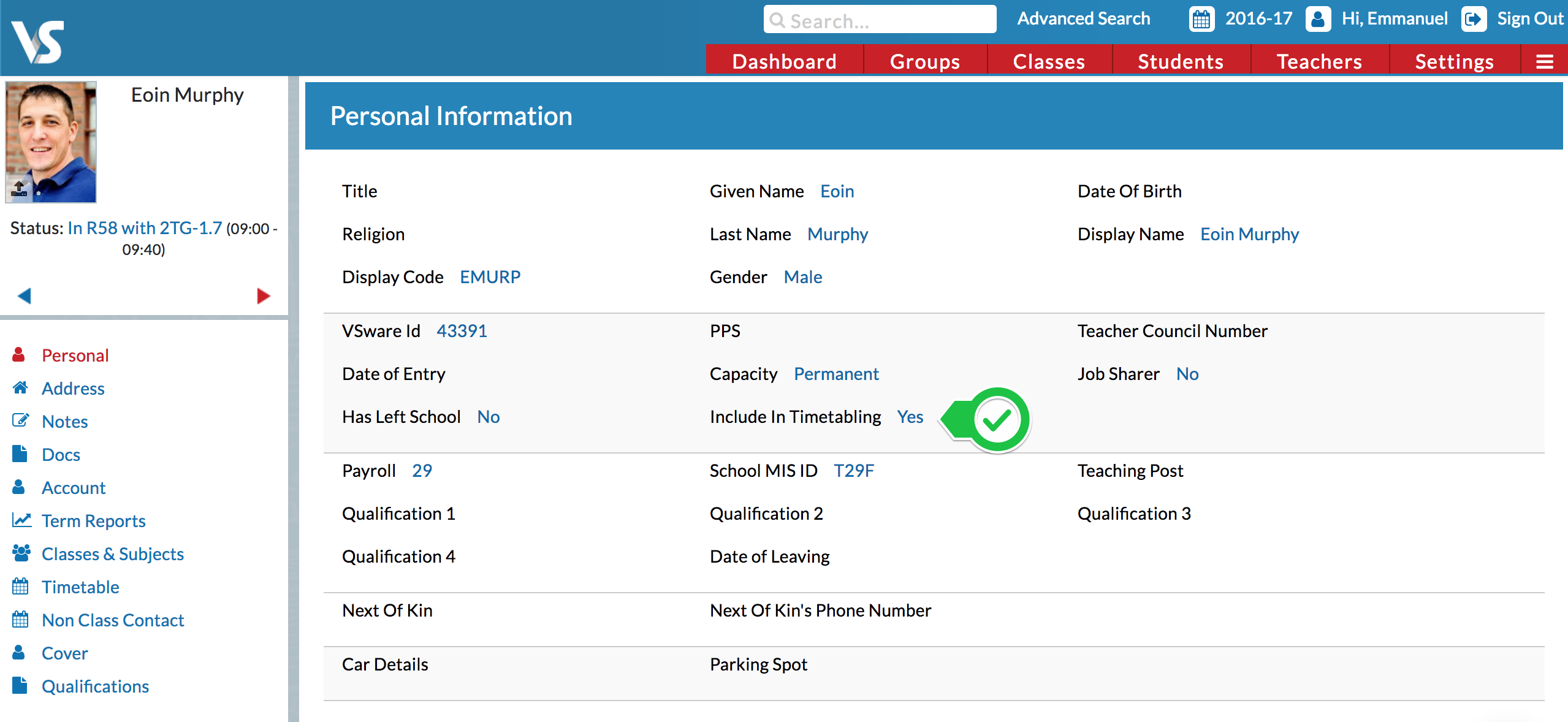 If this is changed to 'No' the user will not display in the list of teachers to be included in the timetable for the following school year. This will not remove them from the current timetable.
The software also copies all relevant Teaching Groups and will promote these Teaching Groups (eg 1Sci-A will become 2Sci-A; 5Mat-2.3 will become 6Mat-2.3)
Year 1 is changed to Year 2 - Same teachers assigned
We also copy the Year 1 curriculum and it will be available for next year's 1st years but no teachers will be assigned to these teaching groups
Year 2 is changed to Year 3 - Same teachers assigned
Year 3 is not used
Year 4 will not be changed and will be used as the curriculum for next year's TY group. Same teachers assigned
Year 5 is changed to Year 6 - Same teachers assigned
Year 6 is not used
The software will also identify all block and core formations that it finds in the live system and they will also be brought forward to the new timetable.