Creating Room Pools (read time 1 minute)
We create Room Pools directly in VSware. To do this, go to Settings > Enums and then edit the Room Pools.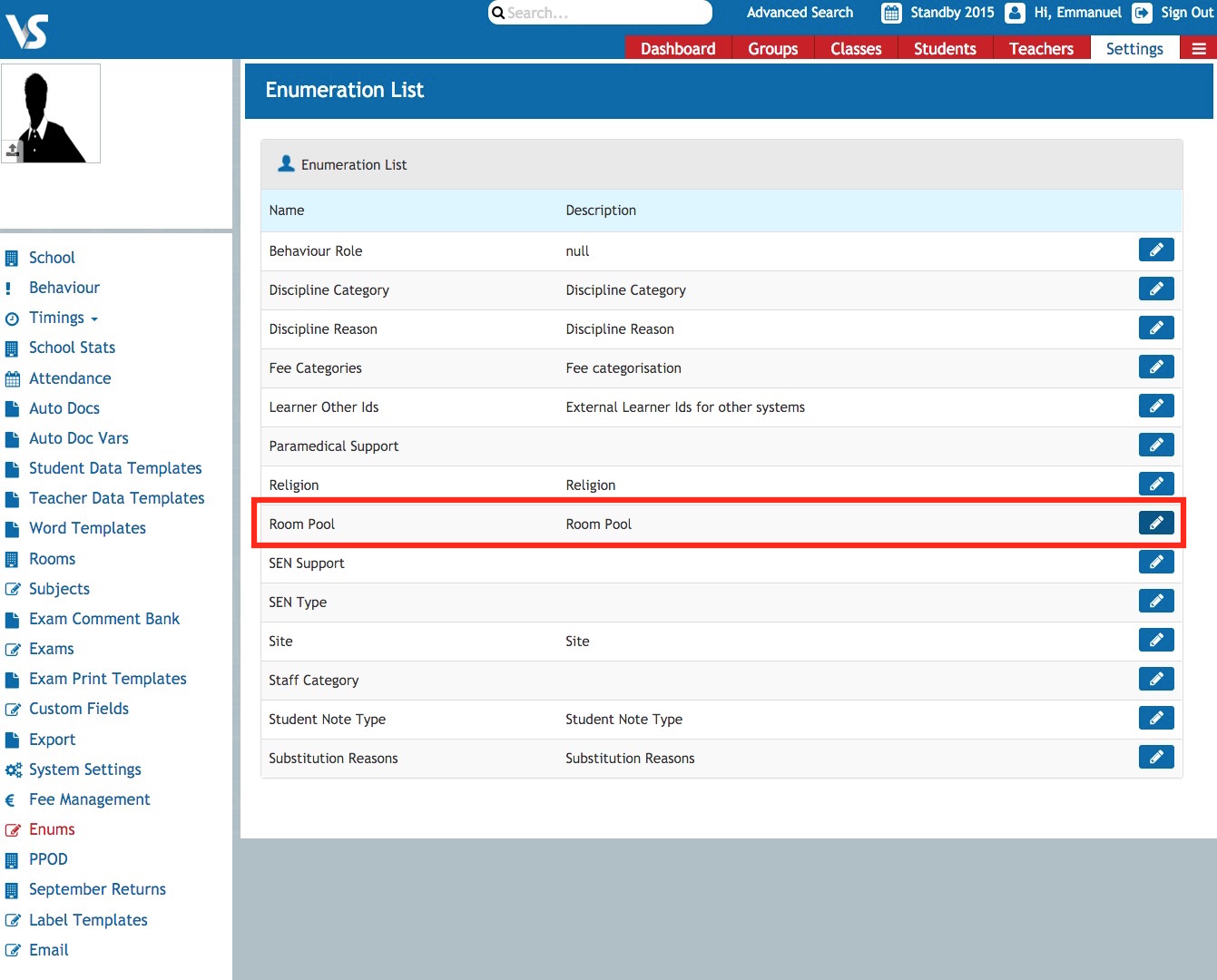 This will take you to the Enumeration List for the Room Pools. You can add and edit room pools from here. You can change the order in which pools will display and give a detailed description of each pool. The rooms to be added are not added in this screen.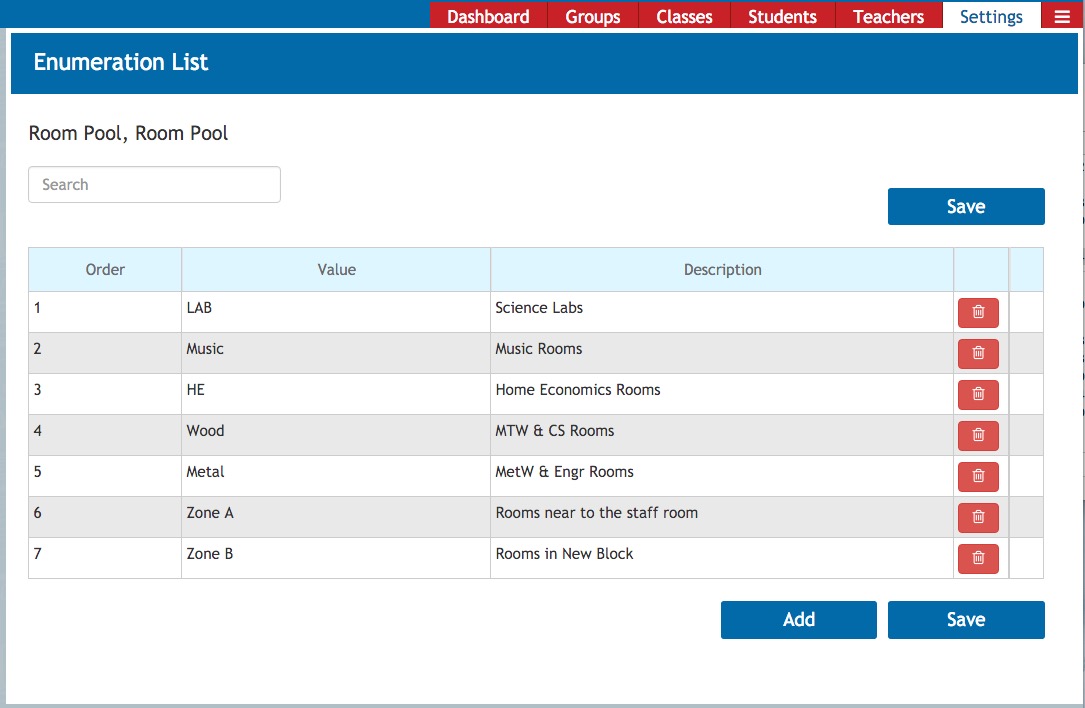 We then use Settings > Rooms to add the rooms into the new pools.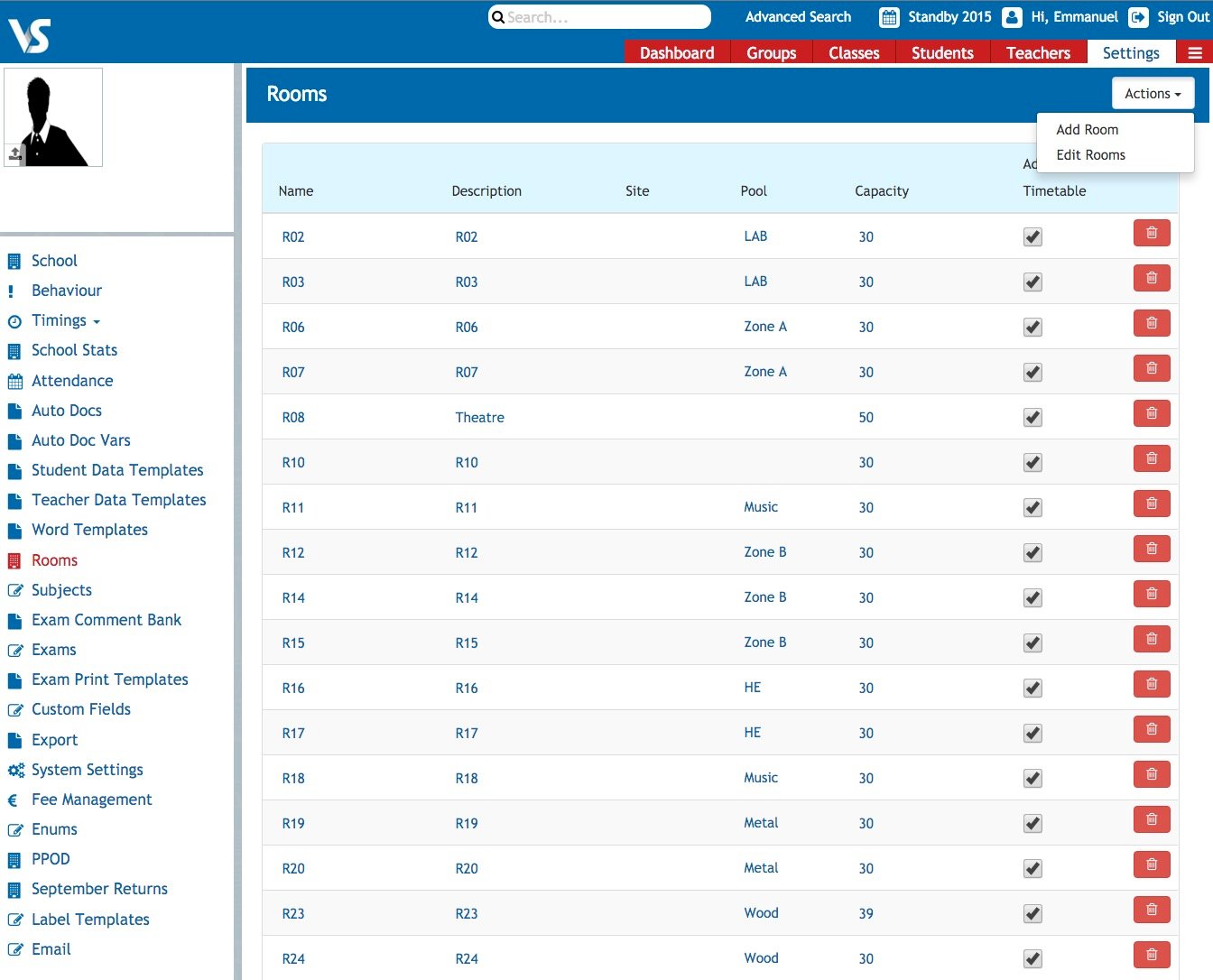 The newly created Pools will appear in the dropdown listbox in the Pools column of this screen.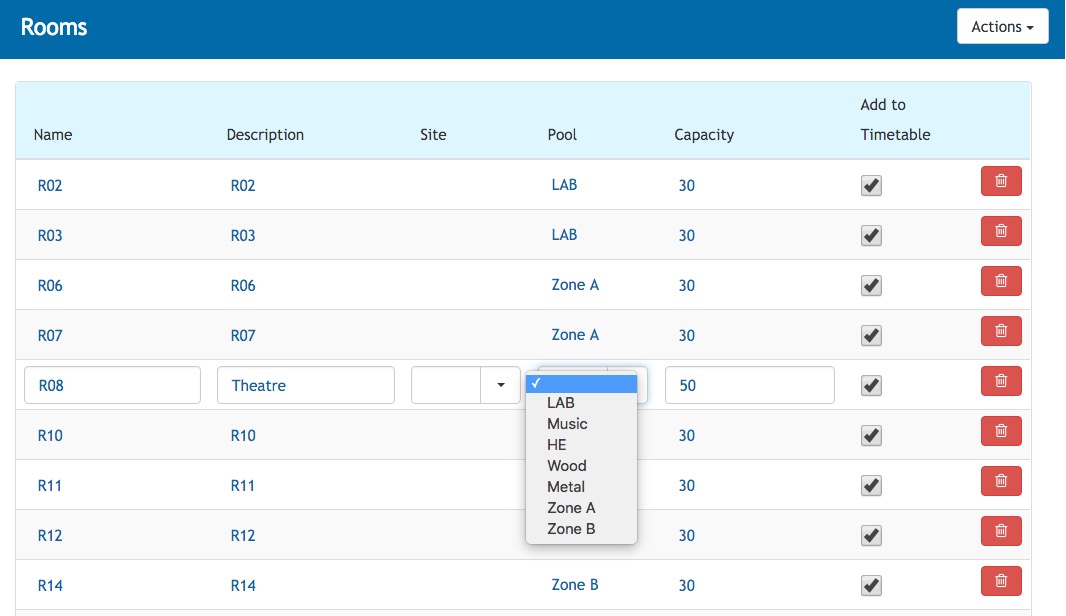 The files in the Class Data Screen of Timetable Construction will now allow you to add these Room Pools to a Class or some Lessons of a Class.