Setting up parent accounts
Precursory housekeeping before granting parental access. (read time 1 minute)
Before you hit the generate button to create VS Ware accounts for parents, there are some essential steps that need to be taken for the generation to be completed successfully.
All of these checks are made on the parental contact edit page as pictured below. This can be found via the student's Household tab.

Once on the Parental contact screen, the three checks that need to be made are as follows:
The Parent-Student "Relationship" must be established (Mother/Father).
The mobile number must be entered (otherwise the user will not be able to receive security codes when creating or resetting their own password).
The "notifications permissions" boxes must be selected or deselected based on your preferences. Please note that this section used to have a single checkbox called "Allow to be contacted for SMS/push notifications". Now, you have the ability to choose which types of notifications the parent or contact will receive. To learn more about each notification type, simply hover over the 'i' icons. Please note that when we transition from the old version of this feature to the new, if an existing parent contact had the "Allow to be contacted for SMS/push notifications" turned on, then all three of the new notifications will be turned on by default.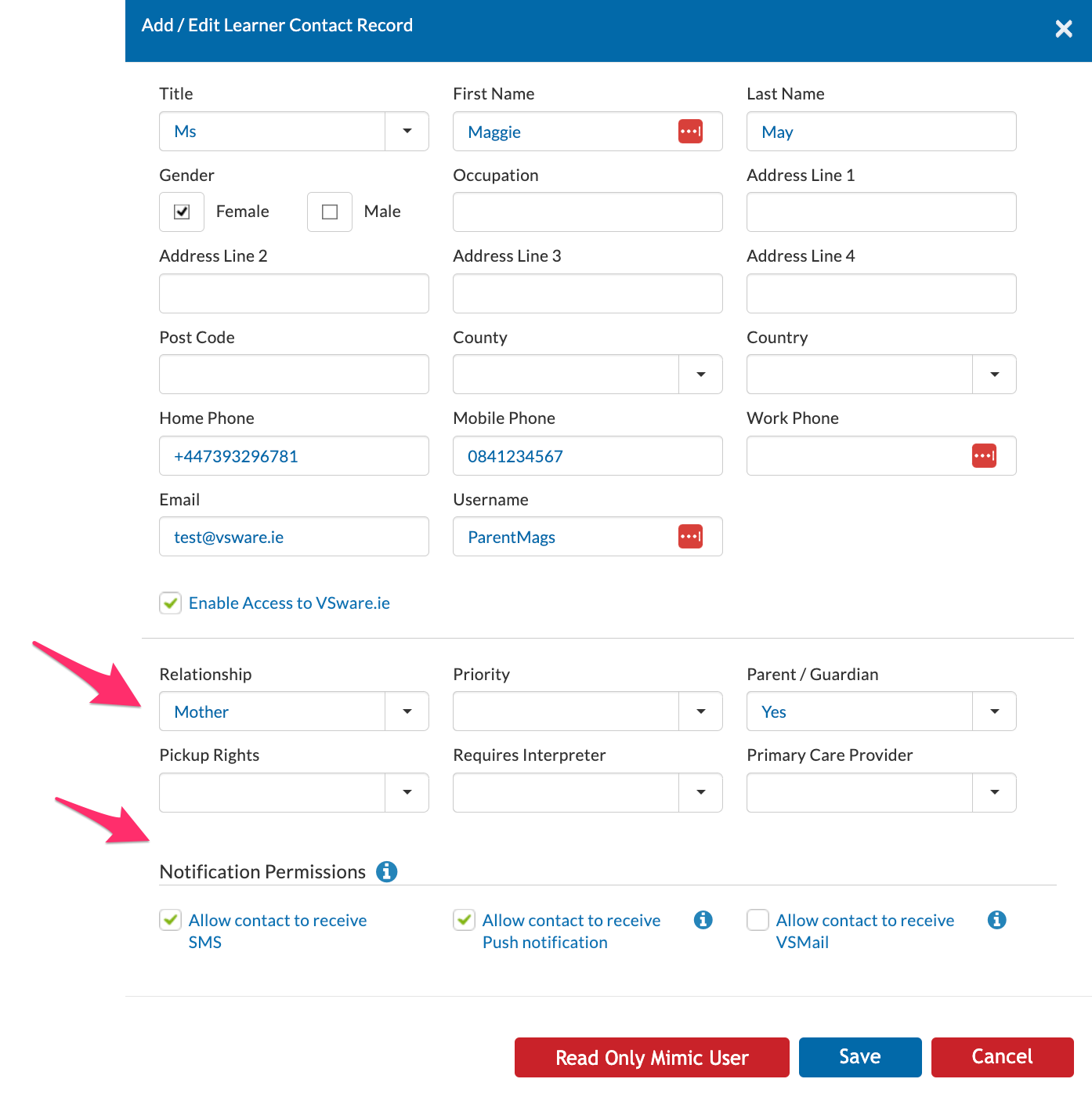 Once these steps have been covered for every parent, the accounts will then be generated successfully in all cases.
Click here for steps on how to generate parental accounts.