Rooms - Preferred or Home Rooms
How to allocate Preferred or Rooms in Timetable Construction. This article is intended for Admin. (Read time: 2 minutes)
Last updated: 20/07/2022

In VSware, a 'Preferred Room' or 'Home Room' is a room that a teacher would prefer to teach their classes in (that is unless they require a specialist room for one or more classes). Setting a preferred room means the solver will try it's best to allocate the teacher their preferred room.
Step 1 - Setting a preferred room
Go to the three lines > Timetable Construction > Select the file > Select 'Step 3, Teacher Data'.
Specify the preferred room for a teacher by selecting the room on the far right hand side of the screen across from the teacher.
Caution:
Restrictions can massively hinder a timetable so should only be put in place when absolutely necessary.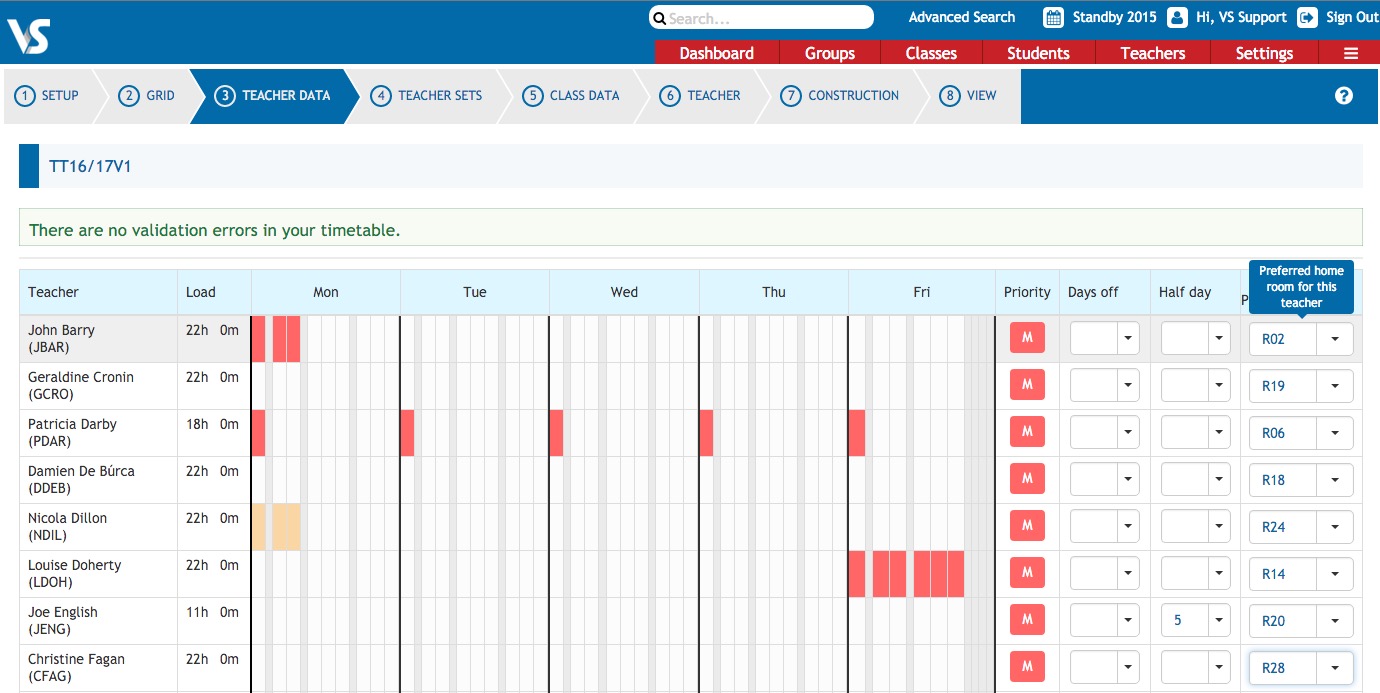 For detailed information on how to specify that a room (specialist or general) is compulsory for some or all lessons of a class, please visit our Rooming a Timetable article
---
If you still have questions, please visit our knowledge base at support.vsware.ie. You can contact our support team via email at support@vsware.ie, via the chat bubble when you are logged into your VSware account or via phone on 01-5549628. Support hours are Mon - Fri, 08:30 - 18:00.