Word Templates (read time 1 minute)
Schools can create documents such as suspension letters, attendance reports, or behaviour reports in Microsoft Word and upload them to VSware. If the user would like to make personalised letters with student information, variables should be inserted for the data required (see below for example). Click Here for a list of variables that are usable when printing Word Documents.
To add signatures to Word Templates, please note, you must copy and paste your signature as a .jpeg file into an existing Word Document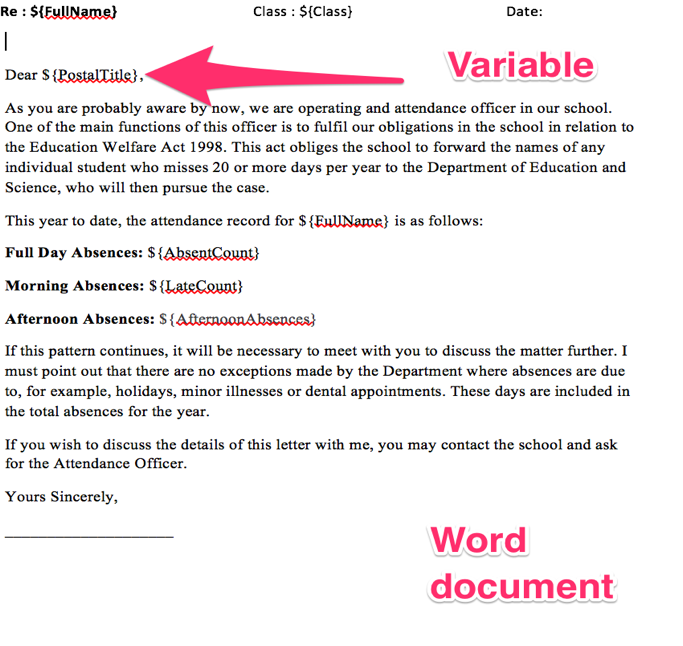 Users can add in documents by clicking on Actions> Add File. Documents can be deleted anytime by clicking on the red bin. To view the documents, click on the document to download and view in word.