How to download and print CBA reports
Generate a report for CBA results through the classes tab using a term report/exam template.
Downloading and printing CBA results is similar to how it is done with regular assessments.
First, you will need to create a template that can be used when downloading CBA reports. We have created a general template which can be downloaded here. This however is just a very rough guide, the report should be set up and edited to suit your own needs and include your own school information/crest etc.
To upload your new template to VSware
Go to Settings > Exam print templates > Actions > Add file > Browse and select your template.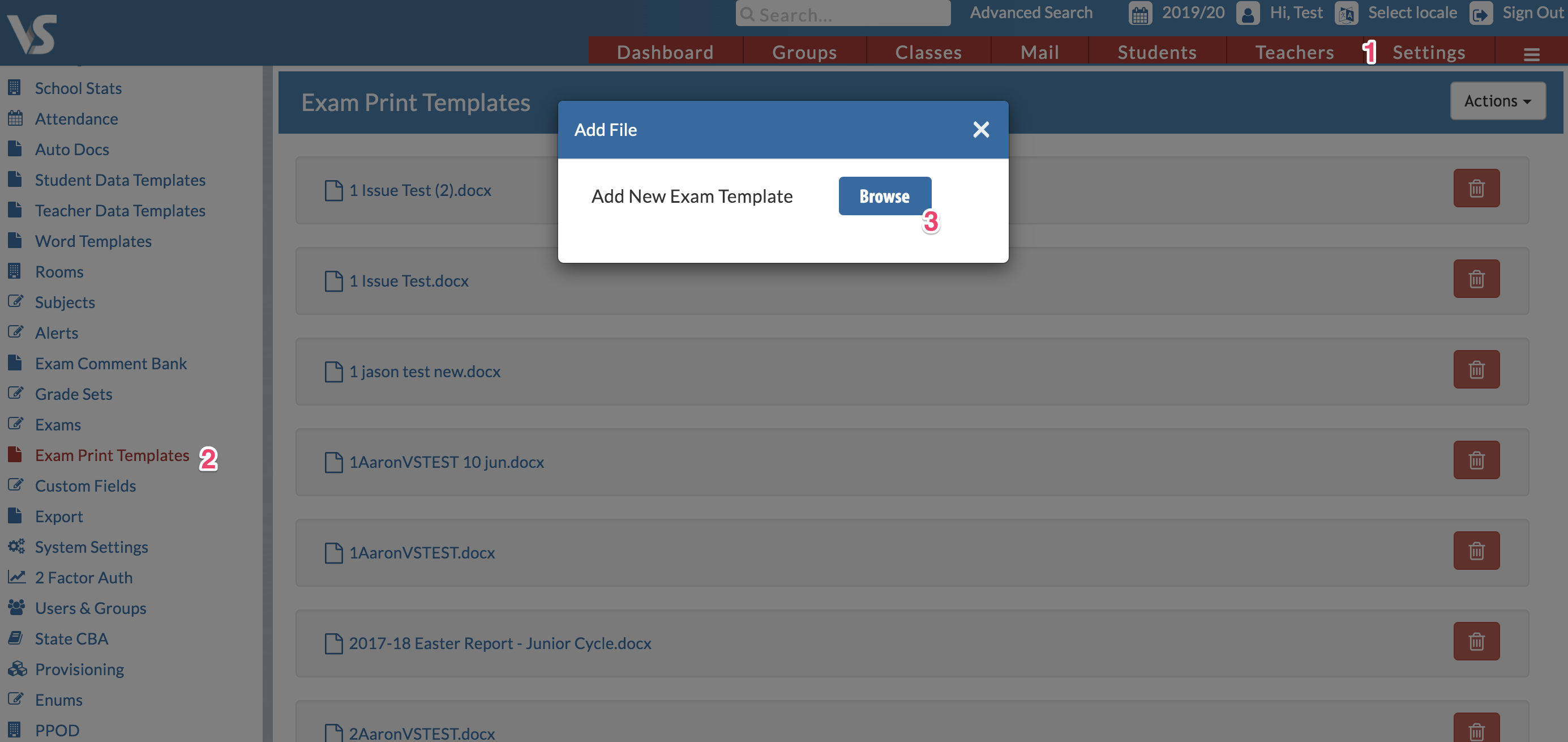 To set the default template CBA reports should use
Go to State CBA > select your template from the new dropdown called 'Exam Template'. This now means that this will be the default template used any time CBA results are downloaded or printed.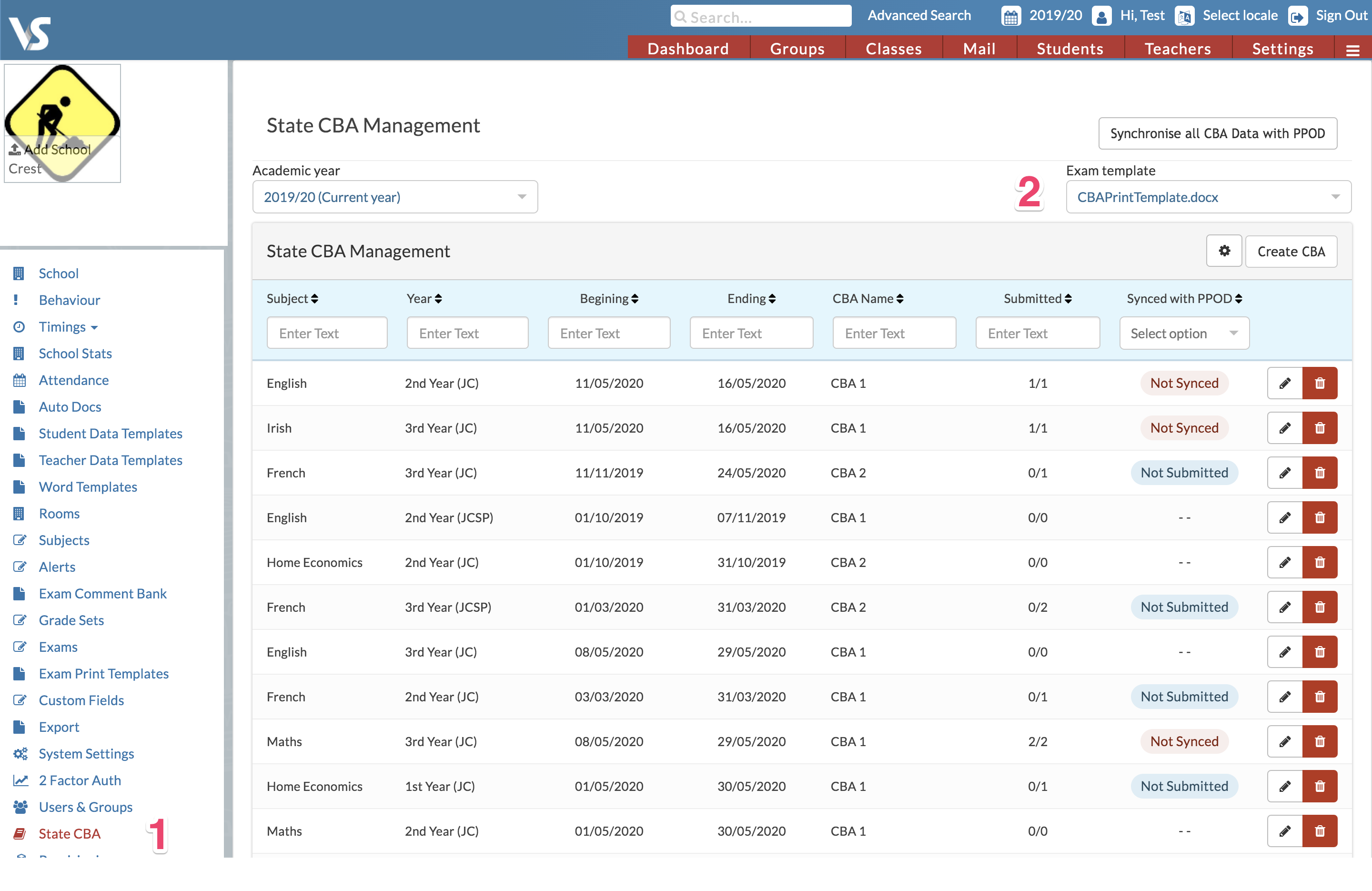 Finally, to download and print the CBA reports, go to Classes > select View List on whatever class you're printing for > Actions > Print Template > select your CBA template from the dropdown > generate. You can now save or print the file the downloaded file.