Monitor Attendance and submit Absences
To return to the full list of Parent App guides, click here.
Attendance
On the Attendance page you can:
Monitor attendance by year, month, day, lesson and by subject
Submit a past or future absence to the school
View pending attendance requests you have with the school
To get to Attendance page, select your child's name from the parent dashboard or from the 'Your Children' dropdown and then click 'Learn more' under Attendance.
*If you get an error message when you try to access Attendance saying that this feature is not available, it mens that your school has not turned on the feature that allows parents access to view attendance data and codes. Please contact your school if this is the case.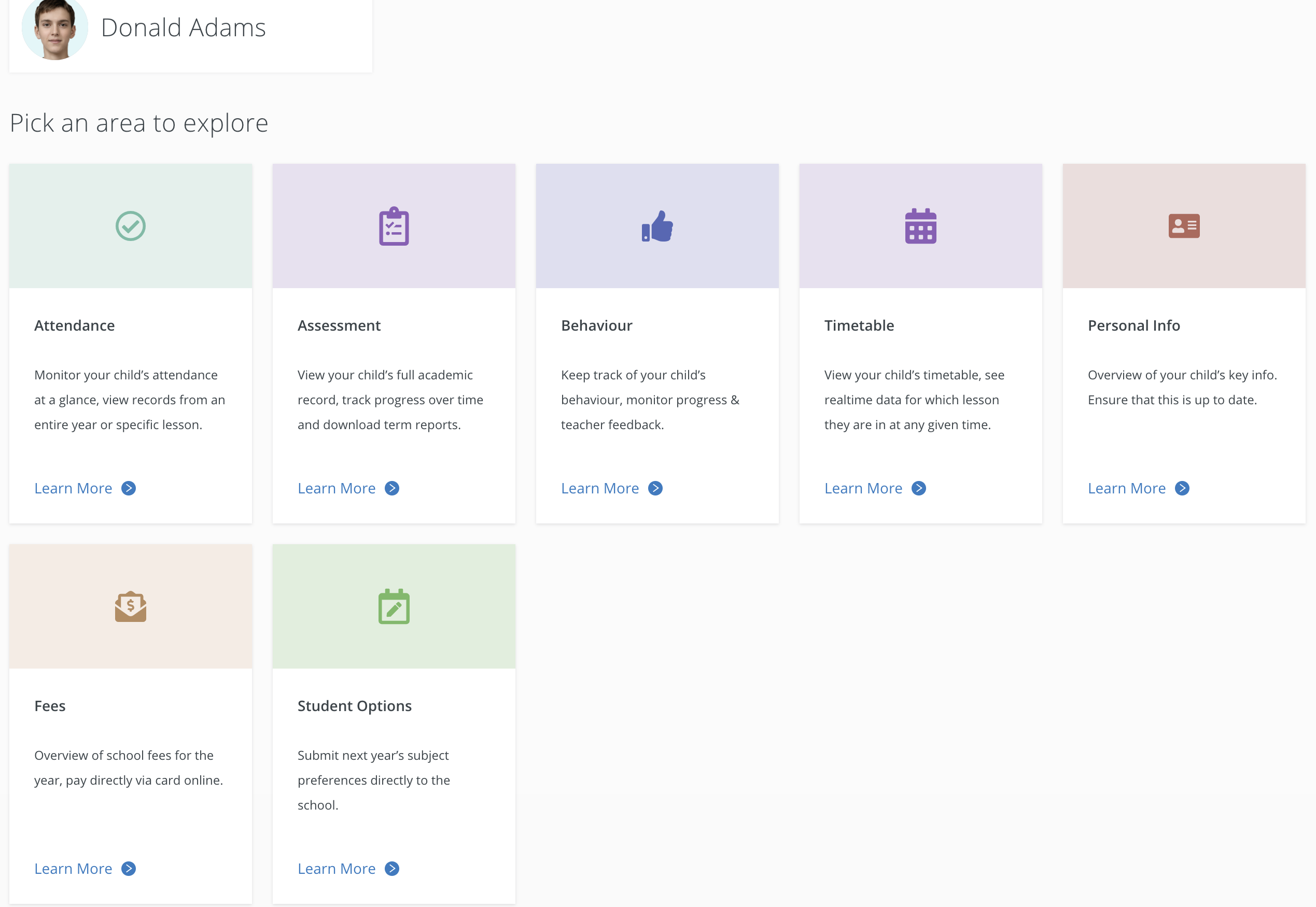 Monitoring your child's attendance
Below is a short video of a parent logging in on the Desktop (WEB) App to take a look at the attendance of her son. They will see the full breakdown of their son's attendance at the school including any lessons missed during the school year.
On the main attendance page, you will see an overview of attendance for the academic year so far. If your child has been late or absent without providing a reason, this will appear as a notification on this screen, more on that later. You can also select the academic year so you can go to past years and look into their old attendance records.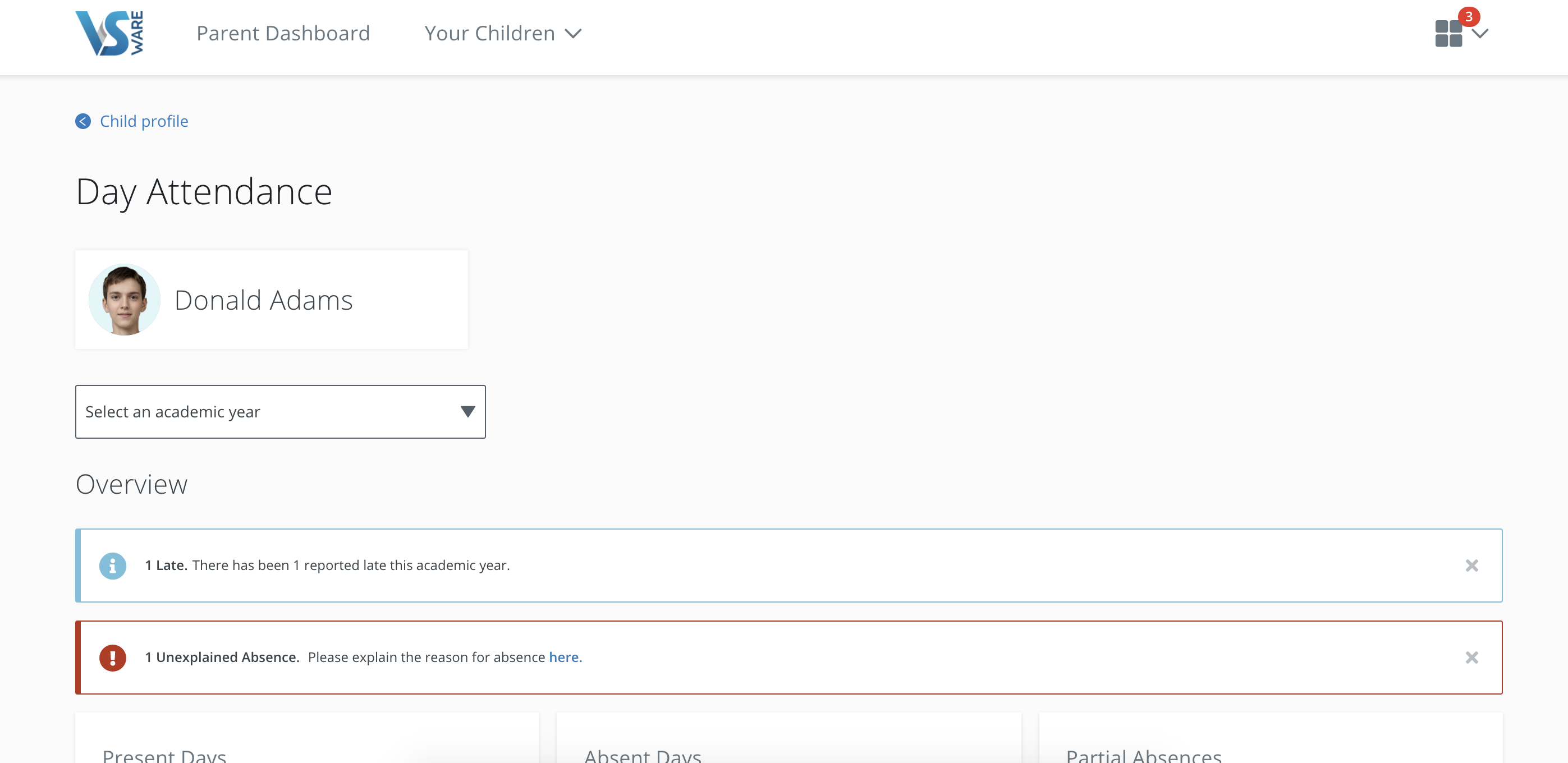 Scroll further down the screen to see a
month by month
overview which will show the latest three month's attendance.

To dig further, choose a month and select details. where you will see an overview for that month, as well as a list of each individual day and the related attendance mark. This can be filtered using the tabs 'All, Present, Absent, Partial' at the top of the screen.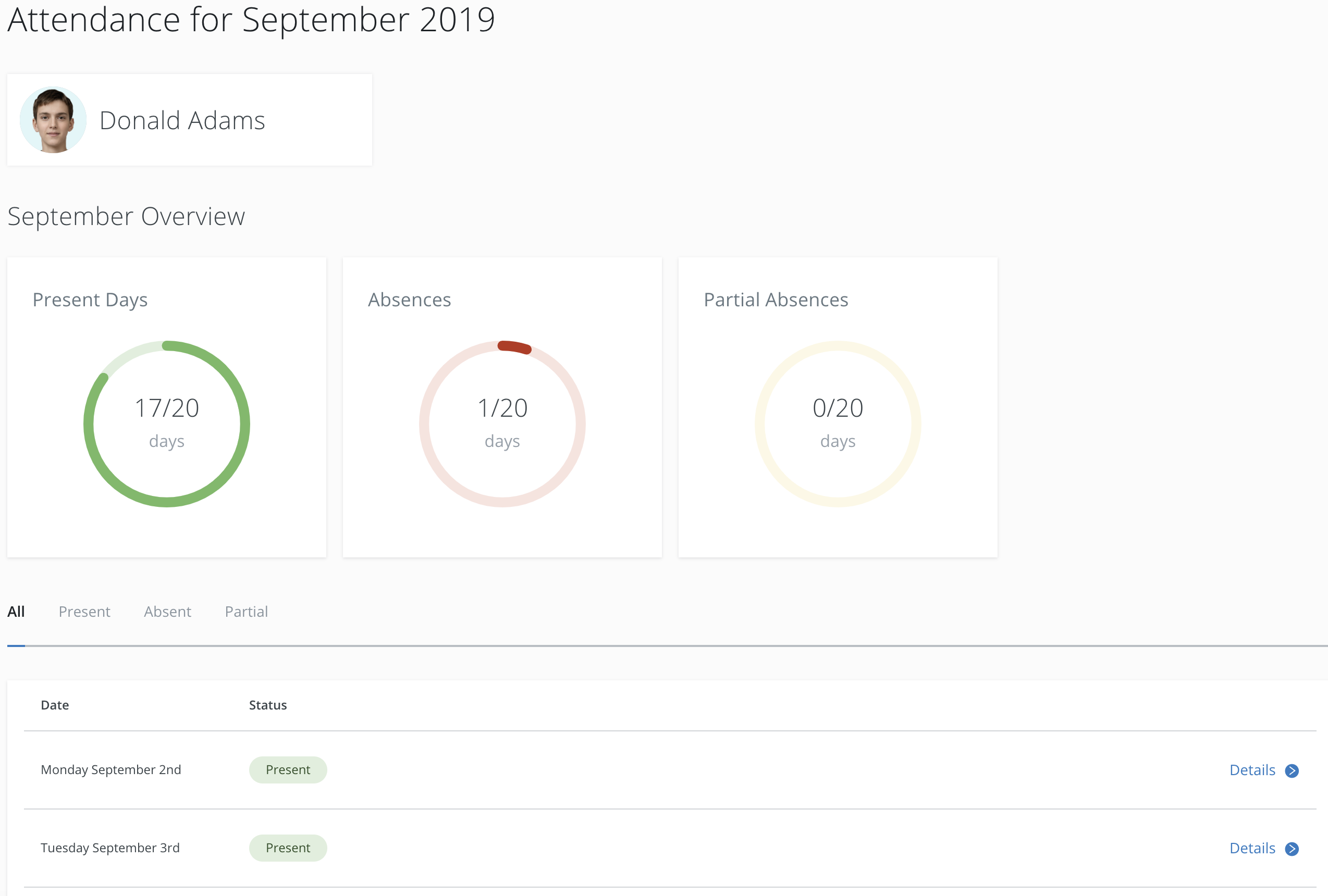 To dig even further again, choose a date and click details. This will give you a lesson by lesson breakdown of attendance on that particular date.
Back on the child's attendance page, you will also see the Absence Request history where you can also go to submit an absence.
At the bottom of the main attendance page, you can view attendance per subject. Click details to get some detailed visualisations as well as lists according to subject.
Submit Absence Feature
To learn about how you can submit a future or past absence to the school via your account, click here. Please note that if you do not have access to this feature, it is because your school has not enabled it.