Timings - Configuring the Academic Year and Calendar
How to configure the academic year and calendar, and move between academic years. This article is intended for Admin. (Read time: 1 minute).
The timings section in Settings allows you to view and edit the calendar and academic years. Configuring your academic year and calendar is very much related to timetabling and publishing your file.
Step 1
Go to Settings > Timings > here you can access the calendar or the Academic years.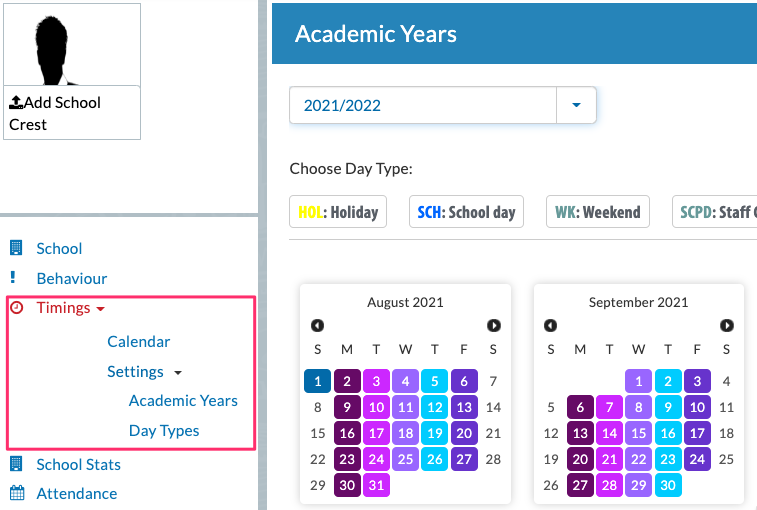 Calendar
We have written a comprehensive article on setting up your calendar by setting term dates, creating day types and applying day types to your calendar.
Please click here to read the full guide.
Academic years
We also have an article on publishing which can be found here.
To move between academic years:
Click Settings > Timings > Academic Year > click on the gear icon.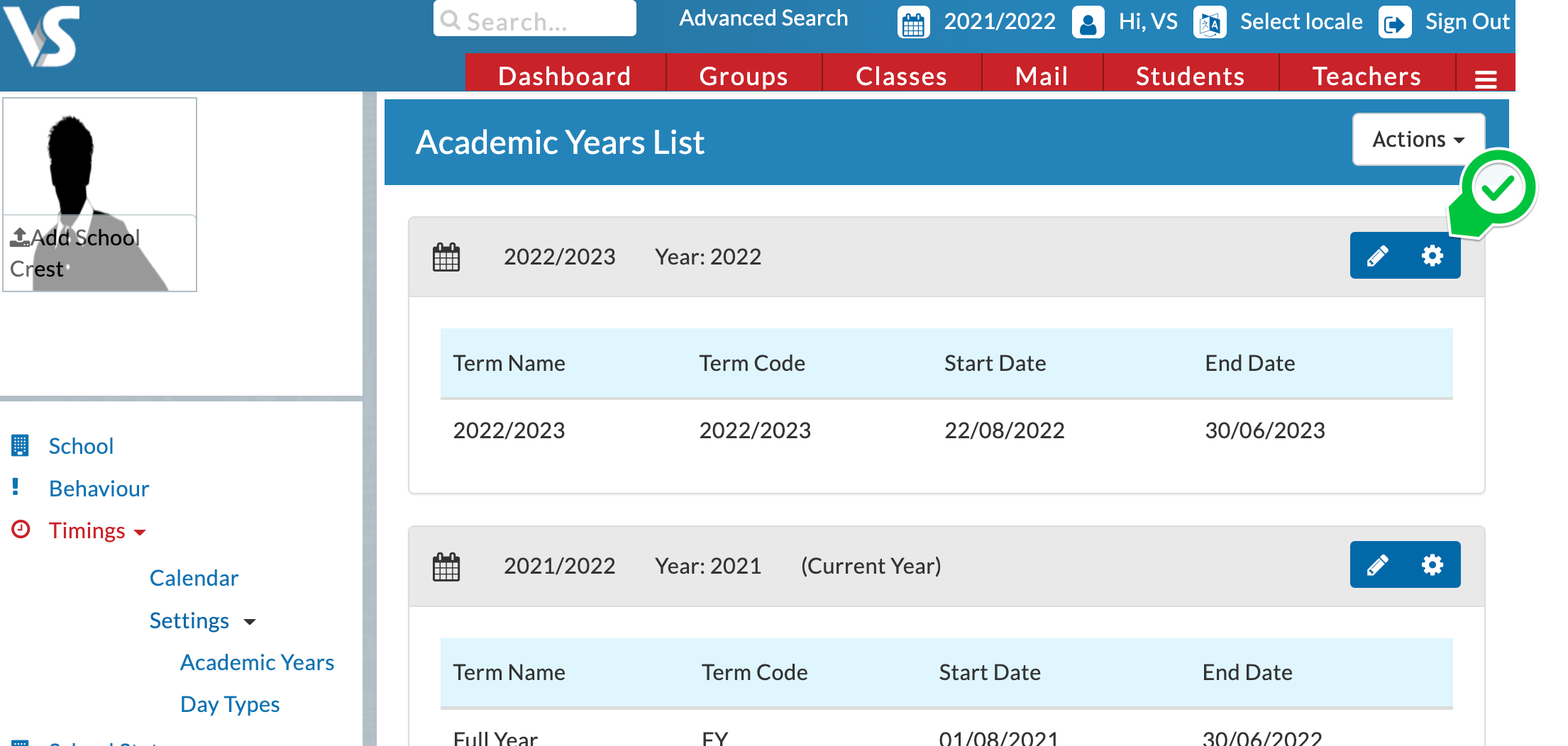 This will display a dialog box which allow you to move to the different academic year as 'All Users' or 'Just Me'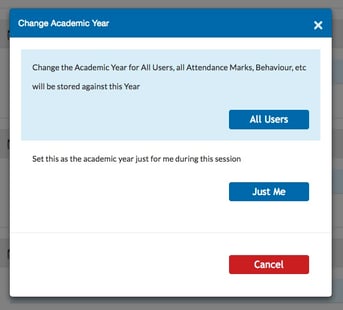 Just Me - moves just your profile forward to the selected academic year
All Users - moves all users of VSware into the selected academic year.
Caution: Be careful not to move all users into a different year in the middle of term time. If users are actively using the system, information could be lost or they could end up recording information in the wrong year which is hard to rectify.
If you move from the current year into another year, this also means that the currently published timetable won't be visible.
---
If you still have questions, please visit our knowledge base at support.vsware.ie. You can contact our support team via email at support@vsware.ie, via the chat bubble when you are logged into your VSware account or via phone on 01-5549628. Support hours are Mon - Fri, 08:30 - 18:00.