Q: How to add a day type and set up my calendar? (read time 1 minute)
A: Follow these steps:
Publish your timetable file
Set up term dates
Contact support to create your day types including any extra days needed (such as a staff day, holiday etc.)
Apply the day types to your calendar
Setting up term dates
To set the term dates, go to Settings > Timings > Academic years > go to 2019/20 > Click on the edit pencil:

> click 'Add term' > give it a name and a code (like FY for full year) and specify the start and end dates for the term.
Some schools just record one term from the first to the last day of school in that academic year. If you skip this step then you will not be able to set up your calendar.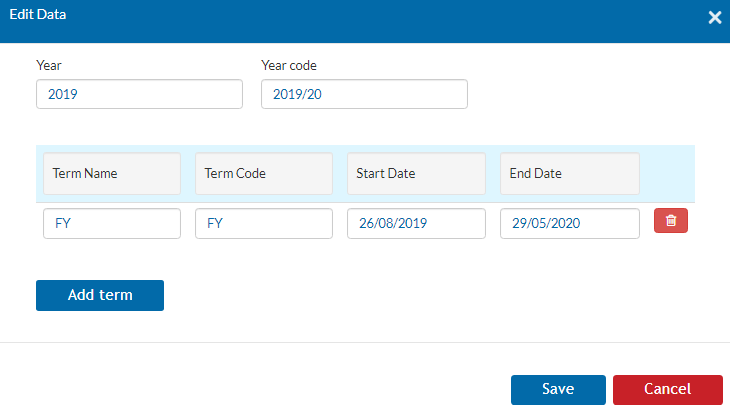 Applying day types

Once you have completed and published your timetable, the day types must be created and then applied to the calendar in order for the timetable to be visible.
It is only possible for support to create day types, so contact them on 01-5549628 and they will be able to set it up for you in a couple of minutes.
Next you can assign the day types to the calendar. Read the guide here.